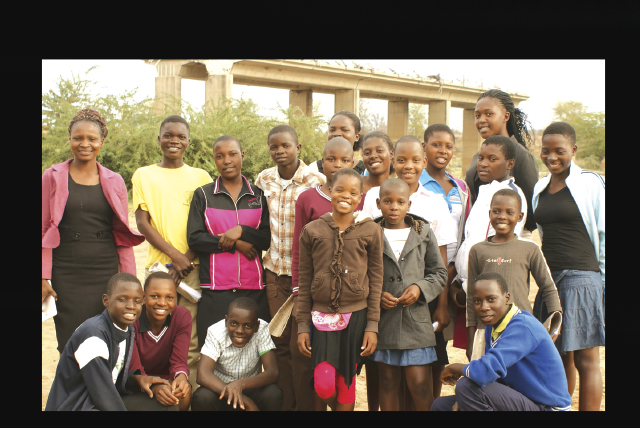 The ManicaPost
Stephen Ephraem recently in Chiredzi —
THE south east Low veld of Zimbabwe is blessed with a number of wildlife reserves and a sanctuary. Zimbabwe's second largest national reserve, Gonarezhou National Park, the world's biggest privately-owned wildlife reserve, Save Valley Conservancy and Manjinji Pan Sanctuary headline the region's wildlife jewels.
Private areas like the Malilangwe Wildlife Reserve, Chiredzi River Conservancy, Bubye Conservancy and Bubiana Conservancy spice up the region's natural richness. Savanna vegetation found in the Lowveld helps the area boost the small five to the big five animals.
Since the south east part of Zimbabwe falls under Natural Region 5 with some parts falling under region 6, the region sometimes reaches temperatures above 40 degrees Celsius during heatwave periods and above 35 degrees Celsius during normal hot dry seasons.
Chiredzi town being at the centre of the region, is flanked by Beitbridge town on its south and Chipinge town on its east. Moving approximately 24km from Chiredzi town towards the east along the Ngundu-Tanganda Highway, one would reach entrance to Malilangwe Wildlife Reserve.
Gonarezhou National Park is 33km further using a gravel road that begins at the Malilangwe entrance and ends at Boli Muhlanguleni. Chipinda Bridge which was built on Runde River is at the 34km peg. Chipinda Bridge isn't accessible right now.
The bridge is one of the infrastructure that was severely damaged during the Cyclone Eline floods which hit most countries in Southern Africa in the year 2000.The floods had adverse effects especially in Zimbabwe and Mozambique. During the same floods, the Lowveld lost Mahenye Safari Lodge which was built inside Save River at Mahenye in Chipinge South.
Three more bridges were damaged, namely: Nyautsa Bridge on Nyautsa River approximately 250km along Ngundu-Tanganda Highway (27km from Tanganda Halt), Chipangayi Bridge on Chipangayi River 257km along the same highway (20km from Tanganda Halt) and Changazi Bridge on Changazi River approximately 178km along Masvingo-Mutare Highway (4km from Birchenough Bridge towards Mutare).
All other bridges have been repaired except Chipinda Bridge owing to the construction of an alternative causeway at Chilonga about 5km upper the Runde River. Although the Chilonga causeway was built, it gets buried in water whenever Runde River is flooded forcing travelers to seek alternative routes. Is Chipinda Bridge's state a curse or a blessing to tourism and people?
The curse?
Gonarezhou National Park is part of the Great Limpopo Trans Frontier Park which amalgamates Limpopo National Park, Gonarezhou and Kruger National Park of Mozambique, Zimbabwe and South Africa respectively. One objective for joining the three parks was to have a seamless huge park where animals from one park would roam freely to the other park(s).
The other was that tourists to one park might end up visiting other partner parks. With that in mind, tourists who first choose Kruger National Park and decide to experience Chipinda Pools and Chilojo Cliffs in the eastern part of Gonarezhou National Park would access the region easily using a shorter route via Chipinda Bridge.
Now, the state of Chipinda Bridge makes them connect the area via Chiredzi town which is a bit lengthy. During the rainy season in 2013, some people of Chiredzi South lost their relatives who drowned in Runde River whilst trying to negotiate their way through the river. And to imagine peasants being ferried by canoes and non-motorised boats from Hippo Valley Estates pick-up point to-and-from Chilonga is more of a fiction movie scene than reality.
The blessing?
To the general public, rating the dilapidation of Chipinda Bridge a blessing would be regarded being heartless. Even those, some sections of society feel that to some extent, the is a positive effect of the bridge's state.
Poaching has been reduced.
Depending on how one views the dilapidated Chipinda Bridge as a curse or a blessing, it is vital to note that the infrastructure's original purpose brings benefits to both tourism and the people of Chiredzi South, so the rest of the world.
While people await a possibility of the bridge being repaired or a new one being constructed to substitute Chipinda Bridge, tourists seem to be enjoying photo shooting the centre part of the bridge which now resemble a monument.
For feedback, Text or WhatsApp on +263 739 106 507, email: [email protected] or visit: www.southeasttourism.wix.com/southeasttourism