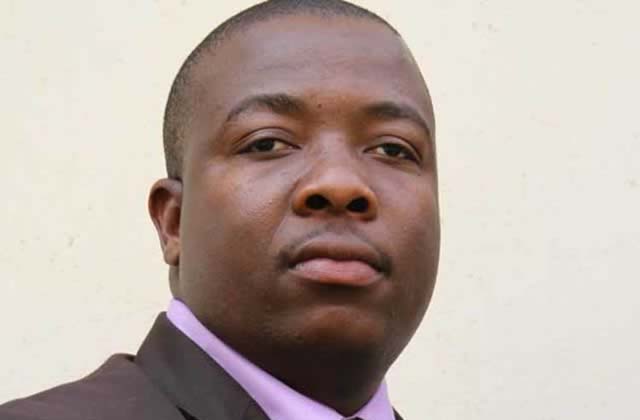 The ManicaPost
Lovemore Kadzura Rusape Correspondent
THE handing back of Wakefield B Farm in Headlands to Manicaland State University is not politically motivated and is not targeted at any political figure, but is a fulfilment of a 2006 arrangement to build the institution, a senior Government official has said.
Finance and Economic Development Minister Cde Patrick Chinamasa said this last week during the handover ceremony of the 9 000 hectares land by the Manicaland Minister for Provincial Affairs Cde Monica Mutsvangwa to Professor Amon Murwira, the Minister of Higher Education Technology and Science Development.
Cde Chinamasa said it is not true that the handing over of the land to the university was meant to dispossess former Zanu PF Youth Secretary Mr Kudzanai Chipanga of his farm.
Mr Chipanga was two years ago offered about 400 hectares of Wakefield B by the Ministry of Lands and Resettlement.
According to a document produced by Cde Chinamasa, the university then known as Makoni State University of Agriculture and Engineering was in 2006 allocated three farms namely Springs, Wakefield B and Howick by the then Minister of Lands and National Security Mr Didymus Mutasa after they were compulsorily acquired from former white owners.
"I am one person who knows the history of this place very well. Mr Didymus Mutasa, Dr Joseph Made and I sat down in 2005 and we discussed how we can assist the province to have its own State university since most provinces had theirs. At first we found a site in Dewedzo (Makoni West) but we later discovered that there was no adequate water to service the university.
"We then settled for these three farms here in Headlands, Cde Mutasa who was the Minister of Lands and National Security then acquired the three farms in 2006.There was no money to construct the university then and the former white commercial farmers were told to continue with their operations and would only vacate the farms once construction starts.
"Cde Biggie Joe Matiza did the designs of the university. Personally I brought former Higher Education ministers Dr Stan Mudenge, Dr Olivia Muchena, Cde Oppah Muchinguri and Professor Jonathan Moyo here to show them that there is the land to build a university. All of them were impressed but what was lacking was the funding to start the construction. Even Mandi Chimene when she was appointed Minister in 2014, I brought her here and we all agreed that we should push hard that Manicaland has its own state university,'' said Cde Chinamasa.
Cde Chinamasa said when factional fights reached fever pitch in Zanu PF and Government he was surprised to learn that the Ministry of Lands and Resettlement had allocated Mr Chipanga part of Wakefield B. He said efforts to engage Professor Moyo, Dr Douglas Mombeshora the then Minister of Lands and Resettlement, Mandi Chimene and Mr Chipanga were in vain as they all had protection of the former First Lady Mrs Grace Mugabe.
"When fighting in Zanu PF started it spilled into Government that is when Kudzi was given part of the university. I then approached him and told him what he was doing was wrong and being selfish by taking
land reserved for a university. I also confronted Prof Moyo over the issue and he promised to talk to Kudzi so that he vacates the farm but it never happened.
"We are not grabbing the farm from Kudzi but it is he who had grabbed the farm from the university. We are here to correct an anomaly. The university must not lose a single hectare," said Cde Chinamasa.
Cde Mutsvangwa also weighed in saying they would assure a swift handover of the land to university and said no one was being targeted.
"No one is going to be removed here without following procedures. As the Land Committee of Manicaland records are there and show that the land belongs to the university. Students from Manicaland are travelling to get education from other provinces while we have land to build ours.
"We are just implementing a resolution that was made years back. We do not hate anyone and we are not fighting anyone,'' she said.
Mr Chipanga who has an offer letter for 400 hectares has since taken Cde Mutsvangwa, Headlands MP Christopher Chingosho, Mr Elias Masuku, Andrew Dawson and others to court seeking an order barring them from the farm. The matter is still pending at the High Court.