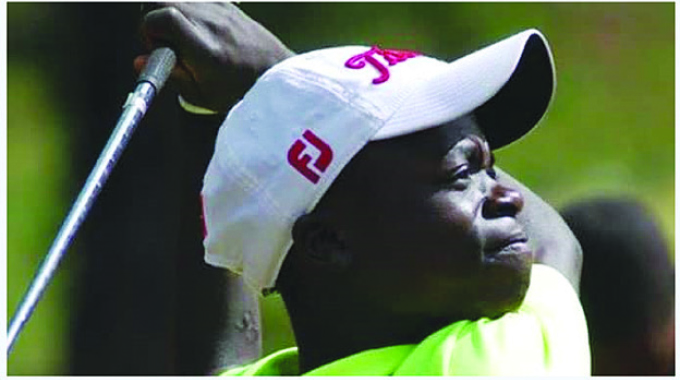 The ManicaPost
Ray Bande Senior Reporter
CHIMANIMANI-BASED junior golfer, Trust Makamidzani, shook off the Coivid-19 lockdown rust to settle for fourth position in a tournament held at Royal Harare Golf Course last weekend.
The only participant from Manicaland Province in the competition, Makamidzani came fourth behind the Royal Harare Golf Club duo of Li Evan and Tawana Mangoma who were first and second, respectively.
Chapman Golf Club's Tariro November was third.
"Covid-19 pandemic stopped all golf so the last competition I played apart from Zimbabwe Junior Selection was the Hillside Club Championships last year.
"I am generally happy with the progress I am making and hopefully I will be in good shape when the All Africa Junior Golf Challenge in Egypt gets underway," said Makamidzani.
The 18-year-old Makamidzani is part of a 12-member training squad for the All Africa Junior Golf Challenge in Egypt, itself a stepping stone for one's qualification for the prestigious Toyota World Junior Championships in Japan in June.
Makamidzani earned his place among the 12, thanks to a sterling performance in the Mashonaland Junior Golf Association Monthly Medal at Chapman Golf Club where he lost a two-way sudden death play-off with Keegan Shutt.
That Shutt is the country's top golfer for their age group puts into perspective Makamidzani's distinction on the course.
Mathew Bamford, Neville Chirewa, Lloyd Dube, Nkosikathi Dube, Ethan Kristiansan, a Matonhore, Farai Munyisa, Blessing Ngondo, November, Vineet Patel, Shutt and Michael Wallace make up the list of the 12 in the training squad.
Matonhore's home in Chimanimani was destroyed by a landslide when Cyclone Idai struck on the night of March 15, 2019 and he was washed down a mountainside.
The golfer, like most of those whose homes were destroyed during the tropical cyclone, still lives in makeshift tents.
He suffered severe injuries to the head and left knee. He was missing for two days before friends found him admitted at a local clinic.
Matonhore had to be airlifted out of Chimanimani for treatment in Chipinge before being transferred to Mutare