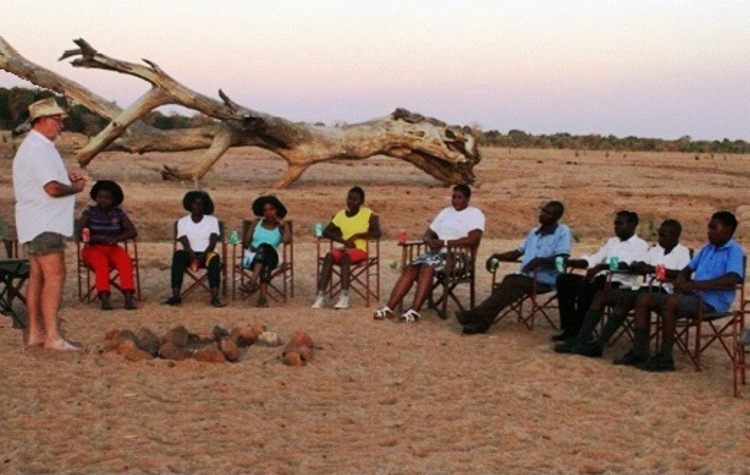 The ManicaPost
Stephen Ephraem Post Correspondent —
DOMESTIC tourism is when residents of the one country visit within the same country for leisure, recreation, learning or business.
Being rated the first of all form of tourism, domestic tourism complements international tourism. The fact that the tourism industry in most countries depends much on foreign visitors than locals does not make domestic tourism useless.
The domestic segment is needed to fill the gap left by international tourism.  Although it brought lower business than international tourism, domestic tourism helped a number of local tourism players to keep their heads above the water following a negative media hype that rocked the country at the turn of the millennium.
Zimbabwe was regarded as not a safe tourist destination.  Only a palm-full of die-hard tourists kept flowing into the country.
One advantage of engaging in this form of tourism for the tourists is that the travellers do not need to acquire travel documents like passports and visas. Another advantage is that travellers will be visiting a place that uses the same currency as theirs and no foreign currency exchanges might be necessary.
In addition, the tourists might know the language and climatic conditions of the place they will be visiting so issues like language barriers and health condition might not regarded.
The other advantage of domestic tourism is that there are chances of repeat visits by the domestic tourists regardless of their spending power. While domestic tourism cannot be used to substitute international tourism, the influx of people at tourist resorts may help a country to save the locally available foreign currency to revolve in the country.
Domestic tourism is popular with families and school children since transport to local destinations is usually lower than that of out of the country. Schools engage in domestic tourism for learning purposes (look-and-learn tours), and leisure (holiday making).
In a gesture that aims at promoting participation in domestic tourism, Chilo Gorge Safari Lodge in collaboration with three other partners, namely Centre for Cultural Development Initiatives (CCDI), The Malilangwe Trust and sugar producer, Tongaat Hulett offered school going children in Chiredzi District a chance to experience domestic tourism through bush camps.
In the arrangement, school going children bought raffle tickets for a dollar through CCDI's flagship, the Great Limpopo Cultural Trade Fair that took place in July 2016.
Tongaat Hulett helped with logistics as Chilo Gorge Safari Lodge and The Malilangwe Trust donated a bush camp each. The Malilangwe bush camp took place mid-August this year in Malilangwe Wildlife Reserve as the Chilo Gorge treat took place last week.
Six secondary students and one primary pupil who comprised of four girls and three boys from Mutirikwi Secondary, Chiredzi Government High, Terry Goss High, Hippo Valley High and Shingai Primary camped for three days at Chilo Gorge Safari Lodge in Mahenye, Chipinge South.
They were under the supervision of Ministry of Primary and Secondary Education official Miss Chipo Machiri and CCDI's Marketing and Public Relations Officer Mr Khesani Matatise.
The tourists enjoyed the luxury as Chilo Gorge's Head Guide; Mr Thomas Muthombeni directed the team in game viewing in Zimbabwe's second largest wildlife reserve, Gonarezhou National Park and cultural exchange with the Tsonga/Shangaan people of Mahenye communal lands.
Intangible Cultural Heritage knowledge was given by award winning conservationist and owner of the Chilo Gorge Safari Lodge, Mr Clive Stockil.
Speaking after the bush camp, Mr CCDI's Matatise said: "Adventure is a rare word among our communities. Children love to explore the world, but they rarely get the chance to do so.
If they get such a chance, they have to part away with huge sums of money."
Mr Matatise went on to reveal the amount consumed in Chilo Gorge bush camp. "The three-day bush camp is worth more than $4 000.
The children on their own wouldn't have raised such an amount to treat themselves," concluded Mr Matatise.
The students could not hide their joy after the bush camp. "I wish all school children could have a chance to experience a bush camp like we did. There are life-long memories attached to domestic tourism," said Ashley Zikali, a female student at Terry Goss High in Triangle.
Planning domestic tourism or conferences in the southeast Lowveld of Zimbabwe, Chilo Gorge Safari Lodge should be a choice.
For feedback, please Text or WhatsApp + 263 739 106 507, email: [email protected] or visit: www.southeasttourism.wixsite.com/southeasttourism