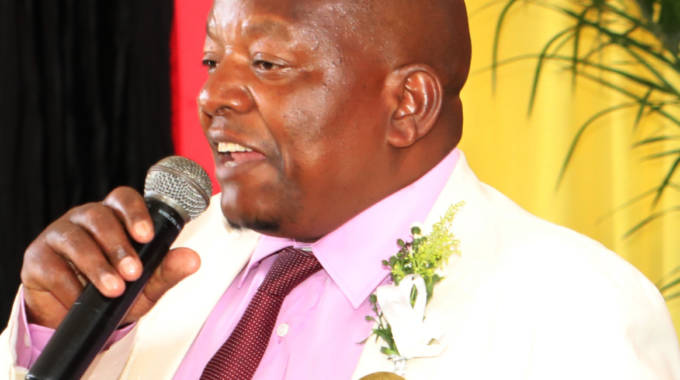 The ManicaPost
Tendai Gukutikwa
Post Reporter
CASES of child marriages are on a decline in some parts of Manicaland where they were rife following a tripartite arrangement between the Zimbabwe Republic Police, Judiciary Services Commission and traditional leadership, The Manica Post has learnt.
This comes as Zimbabwe joined the rest of the world in commemorating the International Day of the Girl Child on Tuesday.
This year's commemorations were running under the theme 'Our time is now – our rights, our future'.
Despite the small gains attained in slowing down child marriages post the Covid-19 pandemic, girls around the world, including those in Manicaland, continue to face unprecedented challenges to their education, their physical and mental wellness, and the protections needed for a violence-free life.
In an interview recently, Zimbabwe Chiefs Council's provincial chairman, who is also a Senator in the House of Assembly, Chief Makumbe said chiefs went into a tripartite arrangement with the ZRP and the JSC to bring an end to the challenges being faced by the girl child.
He said the arrangement has seen the three parties raising awareness on the dangers of child marriages, resulting in a decrease in the number of the cases being reported at the community courts.
"Cases of child marriages continue to decrease because of the tripartite arrangement that is there between traditional leaders, magistrates and the police. We meet regularly as the Crime Consultative Committee and discuss how to end these harmful practices.
"It is an old tradition which should be abolished and as traditional leaders, we are doing everything that we can to disseminate information to people in our areas of jurisdiction. It is criminal and most people know the consequences that come with such practices," he said.
Chief Makumbe said the practice is mainly prevalent in Buhera Central, Buhera South, Buhera North, Marange and along the borderline areas of Chipinge, Chimanimani and Mutasa with local men who are based in neighbouring countries usually being the perpetrators.
These men, popularly known as majoni-joni or injivha, often lure unsuspecting young girls and traffic them into Mozambique or South Africa, usually after public holidays.
"These men often lure young girls to their foreign bases without their parents' consent. The young brides are smuggled out of the country through the illegal exit points dotted along the country's porous border with Mozambique and South Africa. The perpetrators know very well this is criminal," said Chief Makumbe.
He added: "We are taking every opportunity available to spread the message that marrying off your underage children is criminal. We are living no stone unturned to address this.
"At every gathering, we are spreading the message, even at churches, food aid meetings or political meetings. We make sure that as traditional leaders we get a chance to address the community and raise awareness against these harmful practices," he said.
Chief Makumbe said every child has got rights that must be observed and protected.
On 27 May, 2022, President Mnangagwa signed into law The Marriages Act which prohibits the marriage of minors under the age of 18.
Zimbabwe Chiefs Council's deputy provincial chairman, Chief Mapungwana said it is unfortunate that some parents still facilititate their minor children's marriages.
"Shockingly, some parents consent to these diabolic unions. Some of the young brides are later dumped in foreign countries and end up stranded.
"However, while such cases were rife, especially during the Covid-19 era, they are now decreasing. We are now going for lengthy periods without dealing with such cases at our courts. This shows that our interventions are working," he said.
The chiefs said when such matters are brought before their courts, they are referred to the police as they are criminal offences.
Zimbabwe Gender Commission chief executive officer, Ms Virginia Mwanigwa said traditional leaders are playing a huge part in fighting child marriages.
"Traditional leaders are greatly involved in the discourse to end child abuse, particularly ending rape which is sanitised as child marriage," she said.
However, Manicaland Provincial Education Director, Mr Edward Shumba said while Buhera and Chipinge districts recorded a slight drop in the number of school drop-outs in 2021, more still needs to be done across the province as cases continue to rise.
He said the Ministry of Primary and Secondary Education is conducting community outreach awareness programmes raising awareness against child marriages, while spreading the message on the importance of education across the province.
Mr Shumba said the number of school drop-outs in the province slightly dropped from 2 898 in 2020 to 2 669 in 2021. Of the school drop-outs recorded in 2021, 1 669 were girls, while 1 110 were boys.
In 2021, a total of 1 044 children dropped from school in Buhera, compared to 1 080 recorded in 2020.
In Chipinge, 339 children dropped out of school in 2021, while 443 had dropped out the previous year.
"A significant decrease in school children who dropped out of school was noted in Nyanga and Mutasa districts. In 2020, the two districts recorded 350 and 207 school drop-outs respectively, while in 2021 they recorded 65 and 45 cases respectively," he said.
Mr Shumba said there was a significant rise in the number of school drop-outs in Mutare and Makoni districts which recorded 576 and 419 drop-outs in 2021 from 82 and 368 in 2020.
Chimanimani District recorded a rise in school drop-outs.
Manicaland provincial police spokesperson, Inspector Nobert Muzondo said perpetrators of statutory rape are charged with contravening Section 70 of the Criminal Law (Codification and Reform) Act which criminalises being intimate with a young person or to commit indecent acts with a young person in Zimbabwe.
He, however, said they are still facing ethical challenges with tradition as most parents often fail to report some of the cases due to traditional and customary beliefs.
"The law, however, will remain the law. If one sleeps with a minor, they will be arrested. The new Marriages Act states it clearly that one should not sleep with young persons. In the case where parents are not forthcoming in making such reports, we encourage the public to tip-off the police as well as effect citizens' arrests," he said.
He also said the police are working with traditional leaders in combating child marriages.