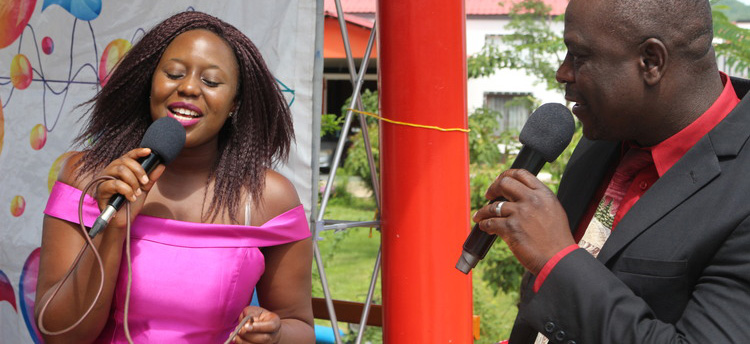 The ManicaPost
Fungayi Munyoro Entertainment Correspondent —
FAST rising Reggae singer Tafadzwa Garwi better known by his stage name Tifta K said he derives his themes from social settings.
In an interview with The Weekender in Checheche last week, the young crooner said he wanted to make a lasting mark in the local music circles.
"I'm working very hard and I have set goals that I want to achieve musically. I usually sing about what is happening in our society and I was greatly inspired by the music of Peter Tosh and Bob Marley. I started singing long back in 2003. I never took it seriously.  I met a certain friend who took me to Creative studio where I recorded my first song titled Huya Tidanane in 2004.By then I used to stay with my uncle who used to listen to Reggae music. I then developed an interest and started imitating the likes of Bob Marley and Peter Tosh. A lot of people encouraged me to take up music which I eventually did. I sing Reggae and Dancehall music, "he said.
His music carries different messages of encouragement. He has been making music for most of his life but only started to pursue it as a career in 2012. His lyrics are inspirational and are merged with the new sounds that appeal to listeners.
The singer is working on his first album titled Secret Revenge which is being produced by Guspy Warrior of Seunononga fame.
The 'new baby' is expected to hit the streets in a week's time. Tifta T hopes that his new offering will open a new chapter in his music career and he hopes to collaborate with seasoned artists in the country. Some of the tracks on the album include Survivor; Hold me tight, Gimme lyt, Simba renyu, Mumatare, Munamato Wangu, Ndinochengetwa and No to crime and violence.
He started his musical career at a tender age and he has matured into a fluid singer and potential force to reckon with in the music circles. His music will take him far and he foresees a bright future.
He has some hit singles which are already being played in various radio stations and these include Rudo, Vanochema, Without You, Poto, Masese and a collaboration which he did with Ricky Fire called Gindiri Gindiri.
"I'm hoping to work on videos to promote my music. I also wish to have a live band. I'm receiving feedback from many people who are enjoying what I'm doing. The support is overwhelming. This is a sign enough that my future is bright if I continue to work hard. The people in Checheche are very supportive. I also want to conquer the world with my music and to spread positive messages to the people," he added.
The talented artist has performed in various places in and around Checheche where he has been a crowd puller. Guspy Warrior has described Tifta K as a talented artist with great potential.
"I have been working with him for three months now. The album will be released soon. He is a five star writer and his way of writing is just unique. His music is mature and he has his own way of singing which is very unique which can penetrate the industry easily if well marketed. I wish him all the best in his first ever album, "said Guspy Warrior.