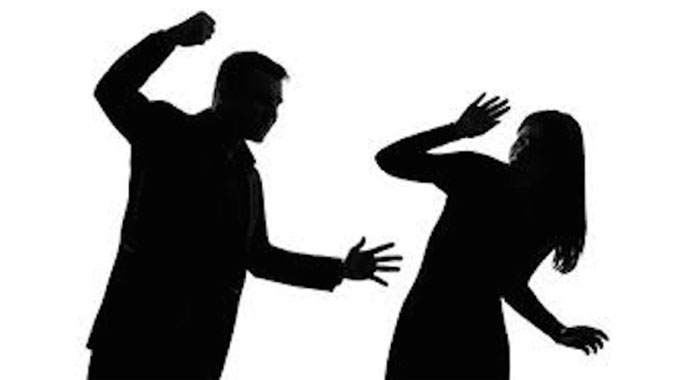 The ManicaPost
Wimbainashe Zhakata Post Correspondent
The Checheche community in Chipinge joined the rest of the world on Saturday to commemorate the 16 Days of Activism Against Gender Based Violence (GBV) campaign, which is meant to raise awareness on GBV and its effects on women.
In a speech read on her behalf by the acting director in her office. Mrs Christine Chideme, the Permanent Secretary of the Ministry of Women Affairs, Community, Small and Medium Enterprises Development, Dr Rudo Chitsiga said Chipinge is among the districts in Zimbabwe with high sexual violence cases.
"Fourteen cases of rape were recorded in the first quarter of 2018 at Chipinge District Hospital alone and 15 cases were handled by the National prosecution authority" she said.
In order to curb this she said currently the Ministry is working with DREAMS partners in the district of Chipinge with the aim of providing quality and comprehensive services to survivors of Gender Based Violence.
She also said that with efforts to curb GBV, a one-stop centre was established at Chipinge District Hospital where the survivors of GBV will receive free services, support and safety at that place.
"A one-stop centre has been established at Chipinge District Hospital. Survivors of GBV will receive services including medical examination, psychosocial support, legal and victim friendly services  from the police under one roof. All services are being offered for free," she said.
Mrs Chideme said ever since the centre was established, more than 100 cases had been resolved of which 15 cases were related with sexual abuse.
"From inception of the centre on 15 May to September of this year, 105 clients have received services from the centre. Of the 105 cases, 15 were sexual abuse cases.
"In addition, other implementing partners such as PSI are also offering medical services to survivors of sexual violence including HIV testing, and counselling, and post exposure prophylaxis," said Mrs Chideme.
She expressed concern of the high number of women who were experiencing physical or sexual violence from their spouses among other disturbing cases in line with GBV.
"Thirty-five percent of ever-married women aged 15-49 experienced physical or sexual violence from a spouse, and of these women, thirty-seven percent reported experiencing physical injuries."
The event started with a peace march around the Checheche community accompanied with edutainment, sport among others as a way of conscientising the Checheche community against GBV.
The 16 Days of Activism is commemorated annually from November25 to the 10th of December.
Speaking to The Manica Post , district development officer for the ministry Mr Gabriel Jaji said the purpose for the celebration is to amplify and spread the message of saying no to GBV within those 16 days.
"This year, we are part of a movement that is saying #Because I'm A Man/#Because I'm a Woman. Let us declare," he said.
Mrs Chideme indicated depressing statistics of GBV in Zimbabwe. She said: "Thirty-five percent of women age 15-49 have experienced physical violence since age 15, Fourteen percent of women age 15-49 have experienced sexual violence at least once in their lifetime.
"While thirty-two percent of ever-married women have experienced spousal emotional violence six percent of women who have ever been pregnant experienced violence during one or more of their pregnancies," she said.