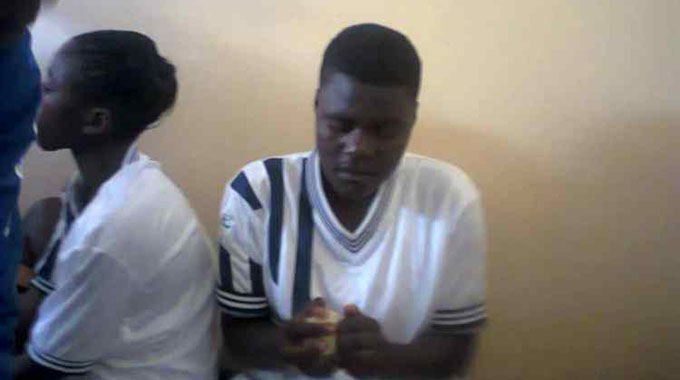 The ManicaPost
Freedom Mutanda
Correspondent
CHECHECHE-BASED Chawira Sports Academy director, Sailas Chawira, is a bitter man as he has nothing to show for the contribution his institution has made to the development of some of the country's celebrated sports stars.
Since the establishment of the academy in 1996, life has never been a bed of roses and the academy is teetering on the blink of collapse, with some former protégés not appreciating the good things that the academy did to them in their formative years.
"The birth of this academy was after our realisation as a family that there was no one from our area playing in the top-flight league. There were also no athletes of substance who had carried the Chisumbanje flag with distinction.
"Thus, we mobilised the community of both Chisumbanje and Checheche to allow their children to take part in junior soccer, netball and athletics development and the response was overwhelming,'' he said.
Chawira is passionate about soccer and said he began supporting Highlanders in 1980 after being impressed by the Bulawayo-based team's management style of supporting junior development programmes, while other clubs relied on the cheque book to bolster their clubs.
With the support of his wife, Daisy, the soft spoken Chawira decided to bite the bullet and that is how the academy came to life.
"I realised that we had abundant talent in our area as in the early to mid-80s big crowds would throng Takwirira and Chisumbanje grounds to witness the likes of Zebediah Chauke and Tobias Machengete showcasing their skills in primary school soccer competitions.
"Other players like Simon Pashoma were a joy to watch in the St Peter's School colours and in spite of their huge potential, they never went beyond playing for lowly ranked teams like Chiororo, ARDA Chisumbanje, Checheche United and other local teams.
"I decided to form an academy which I hoped would build networks to market these young stars,'' Chawira said.
The academy caters for the Under-11s, 13s, 15s, 17s and 20s.
Girls are also part of the academy where basics are imparted from an early age under the watchful eyes of Samson Sithole and the director himself.
The academy has since partnered Air Force of Zimbabwe teams and provide players to them.
"Our motto is: 'A day is a thought; a year is a philosophy.' We believe in our various abilities and our vision is grassroots development in sports. Our partner is Air Force of Zimbabwe which recruits athletes or soccer stars who meet their requirements. We invite them to look at players we believe have what it takes to be stars in their different disciplines,'' said Chawira.
Samson 'Shange' Sithole, whose exploits as a goalkeeper are part of the folklore of Chisumbanje and surrounding areas, said the purpose of the academy is to motivate and inspire youths not to envy the debauchery that characterises urban life.
"We cater for different disciplines although soccer is the dominant sport. Talent usually goes untapped in this part of the world," said Sithole.
Chawira bemoaned the raw deal they are getting from agents who are facilitating the movement of some stars to big clubs in the country and beyond.
"Phillip Marufu, Matthew Mahala and Perfect Chikwende are some of the players who passed through this academy and they made it big in the world of soccer. Chikwende came to visit his relative and I noticed that he was a gem.
"We polished it and he is now turning out for Simba Stars in Tanzania. We did not receive a cent from Chikwende's club movements. Agents turn their backs on us once they seal lucrative deals for our products because our academy is not registered,'' bemoaned Chawira.
The academy has also produced notable female soccer players, chief among them  Edline Mutumbani who is turning out for Blue Swallows, an Air Force of Zimbabwe team. She is also a member of the Mighty Warriors.
An observer, Simbarashe Mhute, said Greenfuel FC should adopt the academy as a feeder to its senior teams.
''Greenfuel and Chawira should find each other. Greenfuel has a junior policy and their players are based at Chisumbanje and Rating in Middle Sabi.
"There won't be anything amiss if the company support Chawira Sports Academy as talent identification is everybody's business. Without unity of purpose by Chipinge teams, playing in the premier league might remain a pipe dream.
"Let us use Chawira Sports Academy to polish all the gems in the district. Triangle did it and we should follow suit,'' said Mhute.
The club is also reeling from the effects of the Covid-19 pandemic as all its programmes have been put on hold.