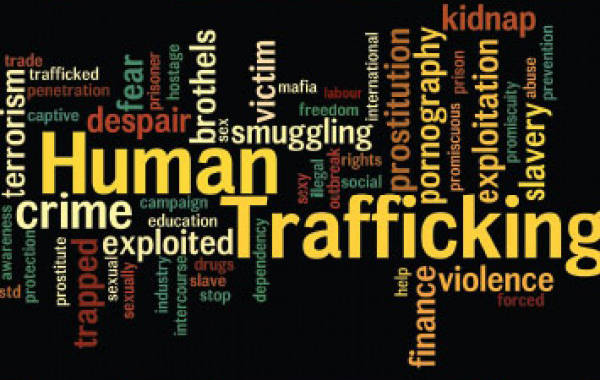 The ManicaPost
Ray Bande
Senior Reporter
TWO weeks ago, the Department of Immigration officials in Mutare pounced on a human trafficking ring and arrested 49 Malawians who were being transported to South Africa in a truck container.
The 49 were arrested just after Mutare Teachers' College at a car breaking garage and metal waste collection point near Feruka Turn-off.
The group comprised 44 men and five women.
The arrest of these 49 Malawians evoked memories of the days when truck containers loaded with people being transported to South Africa were a common sight on local highways.
Along their tiresome journey, they would take a break in the middle of nowhere to relieve themselves as well as eat and freshen up.
Trafficking in Person (TIP) issues gained national prominence in 2016 with the Kuwait case being massively reported in the media when over 200 women were trafficked to Kuwait for labour and sexual exploitation.
Regional Immigration Officer for the Eastern Region, Mr Richard Tambandini, said the arrest of the 49 Malawians is not a signal of increased human trafficking across borders.
"No, it is not a problem of great magnitude at the moment," he said.
Manicaland provincial police spokesperson, Inspector Luxson Chananda concurred.
"We have a time when we had more of those cases along the highways and they were actually visible. At the moment it has been minimal ostensibly because of the international travel restrictions that came with the Covid-19 pandemic lockdowns," he said.
With the advent of the Covid-19 pandemic that resulted in low inter-country movements, there has been a new trend on internal human trafficking from remote areas to economically active parts within Southern African countries, Zimbabwe included.
In emailed responses to questions sent by this newspaper, International Organisation of Migrants (IOM) acknowledged the effect that the Covid-19 pandemic has had on human trafficking.
"The Covid-19 pandemic has brought with it its own set of problems and increased vulnerabilities. Covid-19 has resulted in the loss of livelihoods, income, changing migration patterns and the disruption of family and social networks.
"However, media reports point to a surge in cases of internal trafficking mainly from rural areas for the purpose of sexual exploitation of girls, particularly in mining areas.
"In the coming months, IOM will conduct field research in areas of high irregular migration movements and other identified hotspots for trafficking with the aim of understanding the shifts in trafficking dynamics due to Covid-19.
"The research will analyse the impacts on women, children and youths, as well as the evolving routes, stakeholders, modus operandi, as well as needs and vulnerabilities of populations of focus," writes IOM.