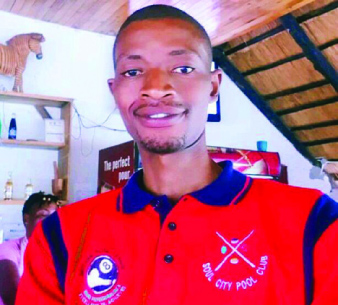 The ManicaPost
Ray Bande
Senior Reporter
MUTARE will host the prestigious Champions League Snooker Tournament for the first time since its inception, with six top Mutare Pool League clubs bracing for the potentially action packed contest scheduled for next month.
The Champions League Tournament brings together the top four teams from all the other provinces around the country, while the hosting province — in this case Manicaland — has the privilege of fielding two more clubs.
The tournament is set for February 25 and 26 at Dangamvura premier entertainment joint — Villa Spot.
The torch-bearers for Manicaland, who topped the Mutare Pool League for the 2022 season are champions, Rozvie Empire, Villa Spot, Beloepass, Soul City, Snipers and Beer Garden.
MPL vice-chairman, Humphrey Riyano, confirmed that the six clubs set to partake in the Champions League tournament have stepped up preparations ahead of the event.
"We are excited to be this year's hosts of the Champions League Tournament which will be held in February. The participating clubs as well as the pool fraternity in Mutare is generally excited about this development as it will give us the exposure we badly need.
"It will also be a learning curve for us since this will be first time to host the event since its inception. Furthermore, it will also inspire other clubs that will not be participating to perform better and aim to be part of the competition next year," said Riyano.
What now remains for the game of pool, with all the popularity it has gained in recent years, is to unlock value for its clubs and players.
Said Riyano: "The authorities are working flat out to secure sponsorship before the start of the season. A couple of prospective sponsors are being pursued.
"For those firms and individuals who are willing to sponsor our league, they can get in touch with our development chairman, Trinity Mukwapati."
The 12-year history of the MPL is also reflecting on the maturity and organisation of its tournaments and league matches.
The playing format to the league games has been changed to suit the standard format used by All Africa Pool Association (AAPA) member affiliates.
Previously, MPL used to play four scotch doubles and eight singles frames summing up to 12 frames.
With the new format, the MPL matches will see clubs foregoing the doubles and playing 24 singles frames, whereby each team will field eight players and four reserves.
This means each player will have to play a maximum of three singles frames per match.
In terms of expansion to other districts within Manicaland where the game of pool is now equally popular, Riyano said: "As the provincial association, we are making strides through our development department to come up with structures and leagues in other districts of Manicaland.
"We are still yet to receive or see any pledges of commitment from new clubs, but the window is still open for them to come and join us."