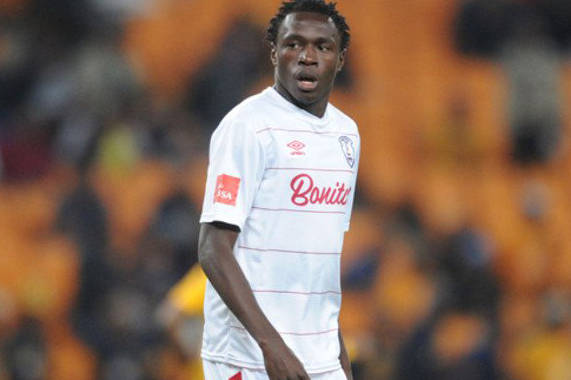 The ManicaPost
Ray Bande
Senior Reporter
SAKUBVA-BORN Chicken Inn midfielder, Liberty Chakoroma, has once again embarked on a journey to redeem his career south of the Limpopo after securing a trial stint with National First Division side, Pretoria Callies.
The lanky midfielder, who can also be deployed as a defender, traces the roots of his career to Mutare talent nursery La Sakubva and army outfit, Buffaloes.
So far, the former Ngezi Platinum player, has already featured in two friendly matches against fellow NDF outfit, University of Pretoria and SuperSport United.
Pretoria Callies were promoted to the NFD last year, so this year is their second season in the NFD.
They recently appointed new coach, Joe Masutha who was previously coaching TTM now known as Marumo Gallants.
In an interview from Pretoria this week, Chakoroma told Post Sport that the trials are going on well.
He said his aim is to help the club earn Premiership promotion, if signed.
"The trials have been going on well and I am not complaining. I am not yet sure how long will the stint last, but for now all I can say is that I have started well.
"I am looking forward to making the grade here. Being a team in NDF, my immediate aim will be helping the club get promotion into the top-flight league. That will also widen my chances of playing at the bigger stage," said Chakoroma.
The former soccer star-of-the-year finalist is not a stranger to South African football after being lured by Free State Stars before, but the marriage did not last long as he soon found himself exiting the club just six months into the contract.
The former Ngezi Platinum player, who played cameo roles for Chicken Inn in the recent Chibuku Super Cup matches, said he was geared up for the resumption of the domestic season.
He confirmed being a free agent.
"I was ready for the league when the matches resumed and then this pandemic disturbed our plans. This is something we didn't know it was coming. We were not ready for it.
"But we have to accept and look for possible ways to get out of this mess with minimum damage. We have to be strong than before. The good thing is that I am exercising my rights as a free agent to get a better job in the midst of the pandemic. I hope and pray things will work out well," said Chakoroma.
Luckily for him, Chakoroma still has the comfort of a fallback position in a number of local clubs among them Manica Diamonds FC if the move to South Africa fails to come to fruition.
The Gem Boys are understood to be angling for his signature.