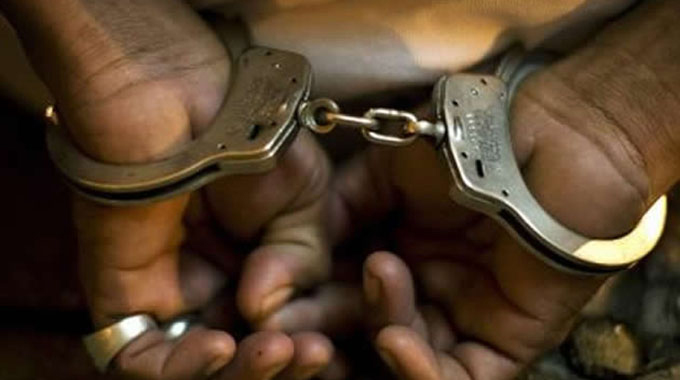 The ManicaPost
Abel Zhakata
Senior Reporter
A MUTARE man posed as a businessman and rented several cars from unsuspecting victims, only to disappear with them.
Luck ran out for Nongerai Makurumidze (53) when he was apprehended by members of the public while trying to drive one of the vehicles to Harare.
Makurumidze was last week hauled before Mutare magistrate, Ms Purity Gumbo, facing theft of trust property charges.
He was denied bail and remanded in custody to April 13 for trial.
Public prosecutor, Mr Chris Munyuku, told the court that on April 22 last year, Makurumidze entered into an agreement with Dr Cloudy Mapepa to rent five vehicles for a payment of US$280 for every two weeks.
"However, in breach of the agreement, the accused person disappeared with all the five vehicles. He never paid anything to the complainant. The suspect even changed the engine of a Toyota Landcruiser without the complainant's knowledge. The original engine of that vehicle is nowhere to be found and the whereabouts of the other vehicles are not known," said Mr Munyuku.
Only one vehicle, a Toyota Landcruiser, was recovered after Makurumidze was arrested by members of the public as he was in the process of taking the vehicle to Harare.
"The total value of the stolen vehicles is $3 407 100 and $2 077 500 was recovered," said Mr Munyuku.
In the second count, Makurumidze defrauded Mr Patrick Makande.
"On January 27 last year at Nyakamete Industrial Area, the accused entered into an agreement with the complainant to use his motor vehicle. 
''In breach of the agreement, the accused person disappeared with it. The accused person paid nothing to the complainant and removed two tyres from the vehicle," said Mr Munyuku
In the third count, Makurumidze allegedly borrowed a Toyota Hilux (ABK 9179) from Mr Makande and promised to return the vehicle on the same day.
However, he never returned it. 
The complainant made efforts to locate the suspect at his given address, all to no avail.