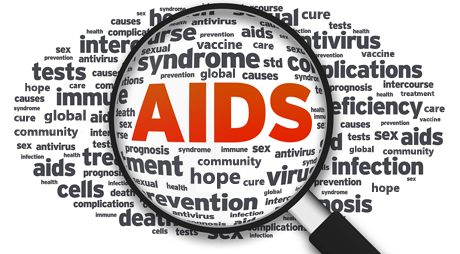 The ManicaPost
Catherine Murombedzi
The link between cancer and HIV comes under scrutiny at the International AIDS Society (IAS) gathering in Paris, France this weekend.Cancer has taken in to be a major killer of people living with HIV after tuberculosis.
The National AIDS Council of Zimbabwe (NAC) has scaled up funding for cancer treatment locally.
The cancer treatment funding will not only cater for people living with HIV but every cancer patient across the divide need.
Mr Amon Mpofu, the Monitoring and Evaluation Director in NAC  said it was imperative that they brought relief to cancer patients since the medication was beyond the reach of many.
"As the National AIDS Council we have seen it imperative that we provide funding for cancer relief. Cancer, a non communicable disease is proving costly to many patients hence the intervention to cater for this need. Many people living HIV have had cancer and find it difficult to access medication. Not only will we cater for PLHIV but everyone across the cancer need divide not looking at one's HIV status," said Mr Mpofu.
The Cancer Registry in Zimbabwe noted cervical cancer as the most common cancer.
"Most commonly diagnosed cancers among all Zimbabweans in 2013 were cervical cancer at 18 percent,  Kaposi sarcoma at 10 percent,  breast cancer at 7 percent,  prostate cancer also at 7 percent, non Hodgkins lymphoma at 6 percent," the cancer registry noted.
HIV epidemics affected epidemiology of cancers in Zimbabwe with HIV related malignancies comprising a noteworthy proportion of diagnosed cancers.
Cancer Registry's Chokunonga said with improved screening incidence is going to be up.
"As Zimbabwe's screening, diagnostic and therapeutic improves over the years the incidence rates of most cancers is expected to go up. This is due to improved cancer screening," said Chokunonga.
HIV infection is a known risk factor for Kaposi sarcoma. With the increase of access to anti retroviral therapy , Kaposi sarcoma incidence has gone down although it still remains common.
Cervical cancer is most common among black women in Zimbabwe.
Most present with advanced stage due to lack of awareness and screening.
"There has been a drive to visual inspection with acetic acid and cervicography (VIAC)
Screening at all district hospitals. The VIAC programme's screen and treat option is favourable as it has less loss to follow up," the registry noted.
Breast cancer screening and awareness needs to be upped. Mammography services are available at some major hospitals. There are efforts to increase awareness of self-breast examination nationally.
Prostate cancer is the most common cancer among Zimbabwe males.
There is no national screening programme as yet. Few centres offer prostate specific antigen, the cancer registry highlights.
Due to access to anti retroviral therapy non Hodgkin Lymphoma incidence is on the decline.
The county's two state owned radiotherapy services are in Harare and Bulawayo and are overwhelmed. The private sector offers the services with the majority not able to afford.
Zimbabwe's pharmaceutical industry does not manufacture any cancer drugs hence the high cost in procurement.
With the fundis in health gathering in Paris taking cancer/HIV under the microscope it will be interesting to find out what research has to offer.
Feedback:[email protected]