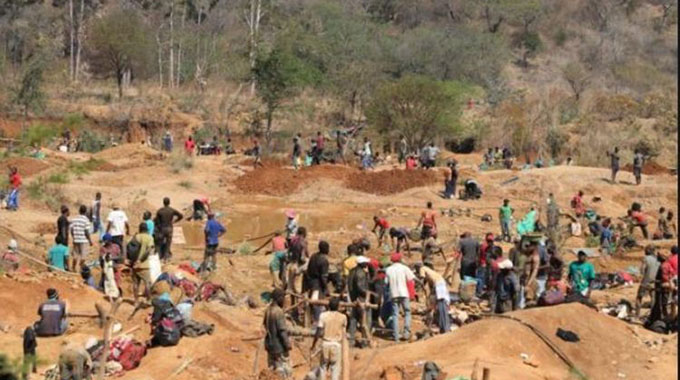 The ManicaPost
Nyasha Mapasa,Post Correspondent
Civil Society Organisations (CSOs) have been urged to play an intermediary role between artisanal miners and the authorities to ensure that there is a clear legal framework that safeguards miners' rights.
Speaking at a peace building and conflict resolution meeting in Mutare last week, Green Governance programmes co-ordinator Mr Trevor James said artisanal miners were contributing much to the economy and they should have their rights protected.
"A survey that we conducted revealed that most of these miners are being exploited and at times mistreated. The owners of the claims pay them very little and most of the miners are not practising standard occupational safety procedures. Stakeholders here suggested that these miners should have legal representatives who will safeguard their rights," he                                                                          said.
He added that most artisanal miners in Mutasa district were facing challenges in regularising their operations with the Ministry of Mines and Mining Development and they were also not practising standard occupational safety health in their mining                                                   activities.
"The other important issue which was raised is that we need to create platforms for engagement between artisanal miners and Government. As Green Governance we will be acting as a conduit of information, whereby we get information from government and bring feedback to the miners," he said.
Mr James said their organisation would be focusing on an access to information project with artisanal miners as most of them were not even aware of their rights.
"This was a teaser for next year because as an organisation, next year we want to recognise all mining areas in the province. We are hoping that by the first half of 2020, we will have covered at least half of the targeted area," he said.