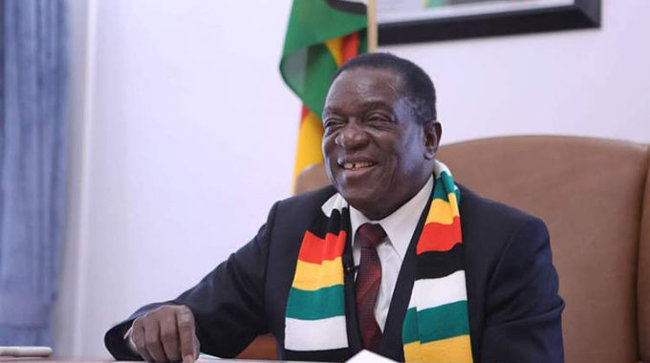 The ManicaPost
Samuel Kadungure
Senior Reporter
Zanu PF councillors have grouped under the banner Councillors for Ensuring Development (C4ED) — an interactive forum that identifies areas that require Government intervention to ensure that local authorities provide citizens with civic services that satisfy their basic needs.
About 269 Zanu PF councillors met at Mutare Queens Hall last week on Saturday to proffer solutions for the problems in their wards ahead of the 2023 harmonised elections.
Zimbabwe Local Government Association (ZILGA) president, Alderman David Guy Mutasa said local authorities are a sphere of Government which is closest to the people and should deliver its mandate without scapegoating.
Alderman Mutasa said they designed a questionnaire probing challenges being faced in each ward.
The issues of safe and clean water, efficient sewage collection and disposal, refuse removal, electricity supply, health and education services, municipal roads, corruption and other welfare issues were raised.
C4ED national secretary general, Councillor Spencer Chivarange said as foot soldiers on the ground, councillors understand local issues affecting communities better.
He said the councillors' meeting would help them come up with a grassroots roadmap for the 2023 harmonised elections.
"This initiative was prompted by a number of issues, chief among them devolution, where we want to showcase what President Mnangagwa has done in our various wards through the inter-governmental transfer funds. We need to exhibit the good work that the President is doing, and as the foot soldiers on the ground, we want to campaign for President Mnangagwa and make sure he wins the 2023 elections resoundingly.
"We have challenges that we want addressed and these include voter registration. The issuance of national documents allowing people to register to vote is mostly done in towns, yet more people are in rural areas. Government should respond by taking these services closer to the people in the villages.
"Provision of water, schools, health centres and good roads in rural areas are issues of concern because people are travelling long distance to the next points of relief.
"We are happy that Government has taken the initiative to drill a borehole in each village across the country, and local authorities must compliment this initiative by purchasing drilling rigs so that no village is left behind," said Councillor Chivarangwe.
Through the Presidential Rural Development Scheme, Government will drill and equip one borehole in each of the country's 35 000 villages.
Each village will also be empowered with a nutrition garden and a wide range of fruit trees.
This programme will accelerate the attainment of Vision 2030 by addressing food security, import substitution, poverty alleviation, access to safe and clean water, as well as the creation of employment opportunities.
The programme is already on a roll in Manicaland after its recent launch in Makoni by the Lands, Agriculture, Fisheries, Water and Rural Development Minister, Dr Anxious Masuka, and more than 15 boreholes have already been drilled by the Zimbabwe National Water Authority (ZINWA) in the province.
Councillor Resistence Mundembe of Mutare City said they want the party to select the right candidates to represent them at council and parliamentary levels.
Councillor Mundembe said candidates should represent people and fight for their interests.
"We must work hard to ensure that Zanu PF wins all wards in Manicaland. We must wrestle back those wards and constituencies that are in the hands of the opposition because there is no development taking place there.
"The opposition has failed to run our cities and towns.
''They have failed the residents. This not time for politicking, but an opportunity to vote for development.
"What the party needs to avoid is imposition of candidates. The selection should be transparent, with no vote-buying. Candidates with the backing of the people and the mentality to transform the lives of the people must represent the party," said Councillor Mundembe.