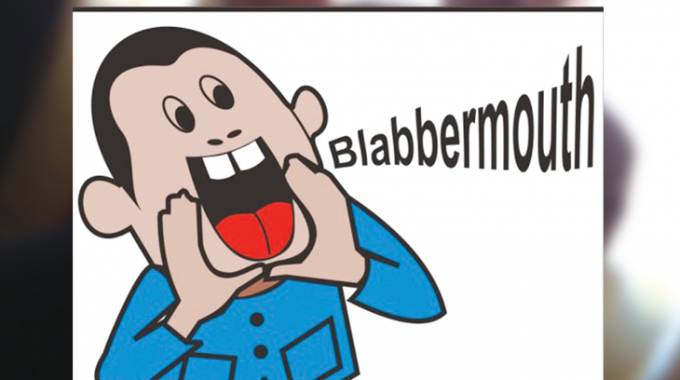 The ManicaPost
WITH this basic commodities price madness in our midst, Blabber is also not spared and actually gets angry to the extent of being tempted to expose the sexual shenanigans a few supermarket managers who are needlessly increasing prices of basic commodities.
Yes, especially that other one who behaves as if he is the best thing that has ever happened to retail shop management. 
Nonetheless, gentle reader I pledged to divulge more about this other youthful businessman who suddenly lost sanity and started behaving the way barmy folks do.
I mean that other youthful businessman who runs a driving school and usually doubles as a tutor especially for clients intending to put shoulder behind the wheels of a lorry.
With an unsurpassed degree of arrogance, the boy has always been a menace to society, and memories are still vivid in Blabber's mind of how he once went all the way to the capital to raise a case against local law lords.
As if that was enough, he is the same guy who was in the midst of a fraud case that almost left him doing time. Word hitting Blabber's eardrums is that the good-for-nothing moron is now eating from dumpsites and wearing rags.
Oh my God, how did I miss this?
I have always said Blabber is human and that explains why Yours Truly somehow missed this other juicy one about a provincial church leader who was given his marching orders after converting church money to personal use.
In fact, the 'smart', pint sized guy devised plans to dupe innocent congregants of their hard earned money using his position of authority within the church.
Those in the know confided in Blabber that the King of Pretence was eventually exposed and shown the exit by the prophet himself.
Given his filthy past, Blabber has always doubted the sincerity of this man  as far as church issues are concerned. Even when he was finally exposed, Yours Truly knew it would one day happen that way.
Being a proponent of unison in families, Blabber hopes that his wife will not desert him in these difficult times where church money will no longer be accessible for abuse.
In the same breadth, Blabber hopes dear wife will not pay much attention to the issue of church office worker that the sly guy impregnated before his embarrassing exit.
Surely Yours Truly hopes he carries on with his life and learns from his mistakes. More importantly, Blabber hopes he learnt that pretence will never last long! 
Lest you think Blabber is not aware…
Just in case this other artisanal miner thinks Blabber is not aware of his shenanigans, let us give an appetiser. The gold dealer, whose name when loosely translated means 'many', is in the habit of enticing women in the same trade into a love relationship before coning them.
Yours Truly will certainly go to town about this one.
In the meantime, sit back, relax and stop all that panic buying!