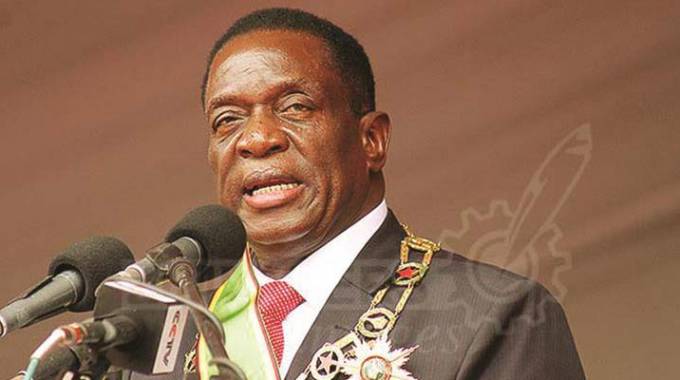 The ManicaPost
Rumbidzayi Zinyuke Senior Business Reporter
Zimbabwe and Mozambique have joined forces to expand the Dry Port in Mutare to facilitate efficient trade between the two Southern African countries through the port of Beira.
This is part of projects proposed under the Joint Economic Development forum established by the provinces of Manicaland and Manica.
In an interview, the chairman of the aviation, transport and infrastructure cluster Mr Joseph Sanhanga said the two provinces had identified projects that could be carried out to unlock economic development.
"The committee is guided by the belief that the private sector leads development projects guided by Government. Government is good at administration so when there is political will on its part to develop the countries through Public Private Partnerships (PPP), we come in with the expertise to make the projects work," he said.
He said the Minister of State for Provincial Affairs Mrs Monica Mutsvangwa and her counterpart the Governor of Manica Province Mr Alberto Ricardo Mondlane had met on two occasions in the past six months to facilitate the creation of the committee as well as the modalities on how the committee would work together on projects.
"For the dry port, Mozambique had plans to establish a dry port in Vanduzi district, but the area is less close to Beira than Mutare so once we had agreed on the forum, we decided to expand the Mutare Dry Port which is about 250km from the sea," he said.
Mr Sanhanga said the committee had identified land near Feruka for the Dry Port and had already engaged Government on the way forward.
He said other projects that are in his cluster include the Mutare Airport project, the revival of the horticulture farming and beneficiation, the Beira Corridor as well as the creation of an Export Processing Zone.
"If we do these projects industriously, in the next five to 20 years, Manicaland will be the biggest investment destination in the country taking advantage of how we are strategically positioned near the port of Beira (about 250km) not leaving out our vast natural resources wealth and agricultural potential throughout the province. We want futuristic, modern infrastructure like flats and skyscrapers to accommodate the growing population in the wake of limited land for housing for all," said Mr Sanhanga.
He said the revival of the Beira Corridor was also a key aspect in unlocking value in the two countries as it was the fastest and cheapest gateway to the sea for regional landlocked countries.
The aim of the Beira Corridor project, which has been in limbo for years, is the rehabilitation of the transport infrastructure of the Beira corridor in Mozambique, including the rehabilitation of the Sena railway line and the restoration of the Beira port access channel to its original specification.