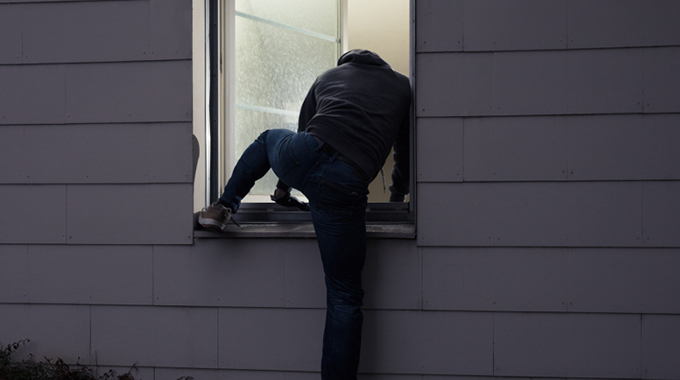 The ManicaPost
Lovemore Kadzura Rusape Correspondent
A wave of burglaries has hit Rusape with several business premises and houses being broken into and electrical gadgets such as desktop computers, laptops and cell phones targeted.
The criminals are so daring to the extent of breaking into the Rusape magistrates' courts, Rusape town council offices, and Rusape general hospital among others. Even premises that have closed circuit televisions and security alarms have not been spared.
The break ins started in December and police so far have no clue on who is behind these spate of burglaries. According to the police, since December 2018 to February 4 2019, a total of 10 full sets of desktop computers, 13 laptops and several cellphones have been stolen via unlawful entries.
Some other notable victims of these criminals are Bhola hardware, Zimpost, Old Education Complex (twice) among others including houses in Nyanga Drive.
Rusape District Police spokesperson Assistant Inspector Muzondiwa Clean said police were working round the clock to bring the suspects to book and called upon members of the public who have information to notify police.
"Since December 2018 there has been a rise in cases of unlawful entries in Rusape. The thieves are mainly targeting business premises and some houses. So far no arrests have been made and we are appealing to members of the public who have information to report to the nearest police station or contact ZRP Rusape Central on 0225 2052251,'' he said.
Assistant Inspector Clean urged business persons and individuals to properly secure their premises so that they minimise the chances of losing their valuable possessions. He also warned members of the public against buying stolen goods or goods whose origin they were not aware of.
"We are urging people to tightly secure their premises by employing security guards to man their premises. The security guards must be routinely supervised to make sure that they are performing their duties well. Business premises must be secured with burglar bars, screen gates, CCTVs, alarm systems and security cameras.
"Buying stolen goods is a serious offence and that one was not aware that the goods were stolen is not a defence. We are calling upon people who recently bought computers from suspicious people to come forward to police,'' he said.