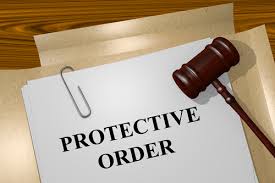 The ManicaPost
Prayer Muronzerei
Post Reporter
AN elderly Zimunya woman has dragged her two male neighbours to court, accusing them of assaulting her.
Alice Chiroro (78) begged Mutare magistrate Mr Xavier Chipato to grant her a peace order that restrains siblings Peter (26) and Andrew (24) Chirumbira from disturbing her peace.
She even showed the court as evidence the bruises she claims to have sustained during the assault and a skirt with blood.
"These two men are disturbing my peace. Besides the physical confrontation, they are always insulting and calling me names. At one point, they beat me up using a stick and I was rescued by fellow villagers who took me to hospital," said Chiroro.
She also accused the brothers of unleashing their cattle on her crops.
However, Peter and Andrew vehemently denied denied the charges.
They insisted that the complainant was mentally challenged and her accusations were unfounded.
"She is just a crazy liar. I do not know what she is talking about and we would have been working on our fields had she not brought us here," charged Andrew.
Peter counter accused Chiroro of causing altercations and harassing them at their place.
Asked why she had not reported the matter to police, Chiroro said the case was not handled properly.
In his ruling, Mr Chipato granted the peace order valid for one year.
He told the Chirumbira brothers to maintain peace with their neighbour.