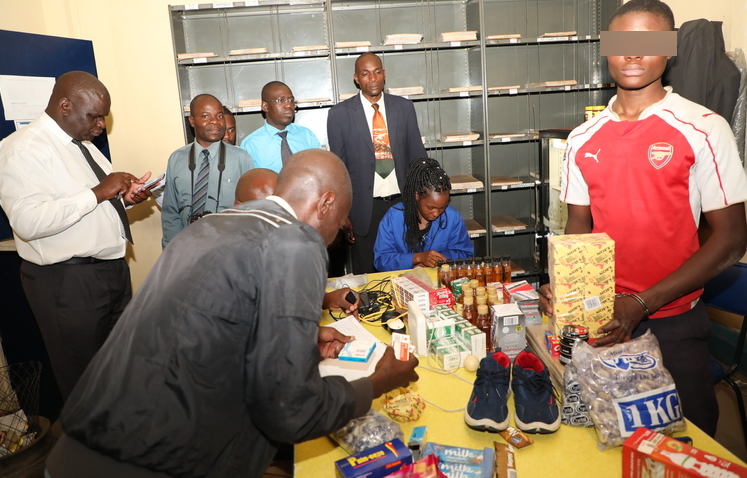 The ManicaPost
Abel Zhakata Senior Reporter
A CUNNING 17-year-old teenager from Sakubva did the unthinkable when he broke into a police convenience shop at Mutare Main Camp and stole an assortment of groceries worth $600.
The crafty criminal, who has two previous convictions related to burglary, carried his loot out of the shop unnoticed at night. The crime was only detected the following morning when the shop opened for business.
The boy who cannot be named because of his age was later arrested after a team of detectives from Mutare Central did crime scene investigations and picked the teenager's finger prints at the scene.
Manicaland police spokesman, Inspector Tavhiringwa Kakohwa, confirmed the case. Circumstances to the case were that on September 2 the juvenile broke into the shop at night.
The following day Sergeant Muchemwa opened the shop for business. However, when he was inside he discovered that there was disorderliness in his office.
It immediately became clear to him that someone had broken into the shop since he was also failing to locate several cell phones and a Telone ADSL gadget which he had left in the shop.
The case was then reported to the CID department and detectives carried out investigations. Fingerprints that were taken at the scene matched with those of the boy. The teenage boy had committed two other crimes before.
He was subsequently arrested at the police recovered all the stolen items. Insp Kakohwa said the boy will appear in court on unlawful entry charges.