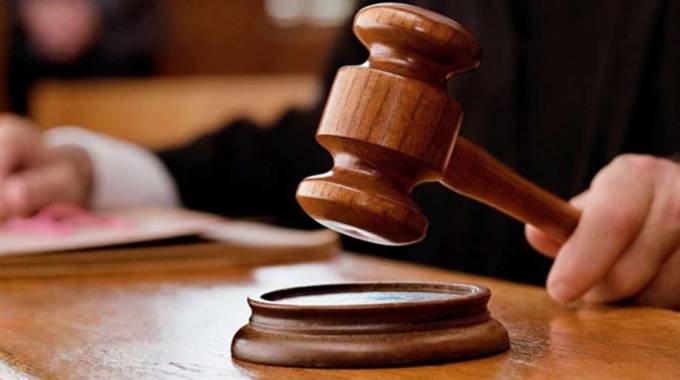 The ManicaPost
Tendai Kwaramba
Post Reporter
A ROW over boundary demarcations has persisted for years between two Mutare neighbours, resulting in them seeking recourse from the courts.
Passmore Jana and Benjamin Pasipamire appeared before Mutare magistrate, Mr Xavier Chipato, with the former accusing the latter of disturbing his peace.
Jana wants the court to bar Pasipamire from intimidating and harassing him as well as to maintain land boundaries.
He told the court that his neighbour was in the habit of threatening him, boasting that he fought in the country's liberation war.
"Pasipamire is a problem, Your Worship. I once had a protection order issued against him, but it expired. He is back to his old ways of harassing me. He takes advantage of the fact that he is a liberation war veteran and, therefore, can do as he pleases everywhere, even on my land," said Jana.
Pasipamire, however, was at pains to absolve himself of any wrongdoing.
He said Jana was actually the one at fault as he tampers with his fence.
Said Pasipamire: "My neighbour does not want us to approach the village head to have the boundary dispute resolved. He tampers with my fence because there is a water supply which passes through my compound and I use it for gardening and fishing. Jana also wants the water to pass through his yard and that is the source of our conflict."
He added that Jana was not a native of the area and was causing unnecessary problems.
"He only settled here after buying the land where he is now living from a widow and I do not understand why he is up in arms against me, a native of the area. He is lying that I intimidate him because if I wanted to fight him I could easily gang up on him with my family," said Pasipamire.
He added that he has issues with Jana for going around discrediting him as a genuine liberation war veteran.
"I fought in the country's liberation war and offered my pension to my uncle because I do not need it," said Pasipamire.
Mr Chipato granted the protection order in favour of Jana, which bars Pasipamire from disturbing his peace.
He advised the pair to consult their village head to resolve their boundary row amicably.