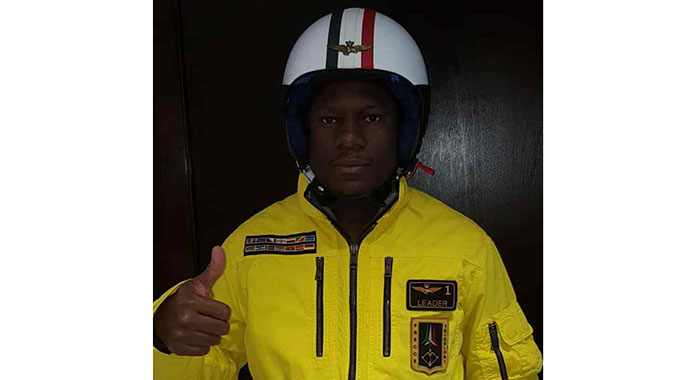 The ManicaPost
Liberty Dube Post Correspondent
INTENSE desire and passion to see folks empowered and accruing value from abundant natural resources awakened the political instincts of Mr Agrippa Bopela Masiyakurima to enter the parliamentary race for Mutare North on the New Patriotic Front ticket.
The youthful businessman-cum-politician is working to address numerous challenges bedeviling the under-developed constituency, chiefly averting starvation and unemployment. Touched by the poverty rate in the constituency, Mr Masiyakurima came up with life-changing initiatives to combat the scourge and improve rural livelihoods through self-sustenance projects.
Villagers in all 12 wards have benefited from the poultry projects in which every ward received 1 000 chicks. He has also been constantly assisting grassroots elderly and less privileged with food hampers. He has also handed over grain to dry-prone areas like Ngomasha (Ward12), Nhamburiko (Ward 11), Chimoyo (Ward 4) and Mutupo (Ward 8).
Mr Masiyakurima extends his philanthropy by assisting bereaved families.
He is buying coffins and food during funerals in all wards.
His efforts to develop the constituency have been extraordinary. He handed over 100 bags of cement per ward for the rehabilitation of schools and purchased two tractors and handed them over to the villagers for constituency tillage programme.
He recently held a sports gala that brought together scores of athletes from across the constituency. Mr Masiyakurima said if voted into office, he would rehabilitate roads that are in a bad state, especially the busy Odzi-Marange roads.
He wants precious minerals like diamonds and gold to benefit locals and eradicate poverty through self-sustenance programmes. He wants artisanal miners operations to be regularised and get them empowered. He also wants to improve irrigation so that villagers can accrue value from all-year farming.
"I only need one term of office to fix a litany of challenges facing the constituency. The electorate needs to know that I have them at heart. I advocate for free healthcare, food security, sustainable and modern agriculture and key infrastructure and amenities development. I am for income-generating projects for all, particularly youths and women. I want to upgrade education and health standards across the constituency. Clinics and schools need a major facelift. Maternity wards in all wards need serious redress. We want to upgrade clinics to be hospitals and I know with collective effort, we will definitely make it," he said.
"The road network is poor, but we have an airstrip at Chiadzwa. These are some of the issues I will rectify when voted in office.
"I want to thank the electorate for the continuous support and for standing with me during thick and thin. Villagers have been so supportive, especially on developmental projects. We want to address the disturbing issue of high unemployment in the constituency," he said.
More than 35 000 registered voters are expected to cast the ballot in Mutare North.