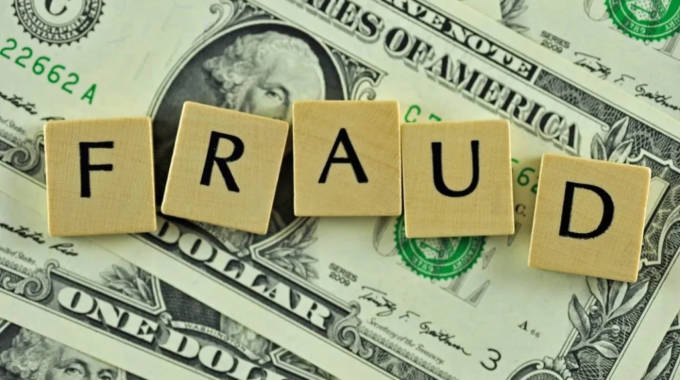 The ManicaPost
Abel Zhakata
Senior Reporter
A SAKUBVA woman (28) lost US$5 800 to two suspects who sold her a residential stand belonging to someone else using forged council clearance letters and agreement of sale documents.
After making the complainant believe that the stand was theirs, the suspects sought the services of a legal practitioner who facilitated the transaction.
Gladwell Mutsongonono (66) and Alice Saungweme have since been hauled before the courts on fraud charges.
Criminal Investigations Department (CID) Mutare District spokesperson, Detective Sergeant Coleen Mbato, said the complainant, Ms Media Munjoma of NHB, Sakubva, only realised that she had been defrauded after she had hired an architecture to draw a plan for the house.
"On December 8 last year, Mutsongonono acting in connivance with Saungweme posted on a WhatsApp group that they were selling a residential stand in Dangamvura's Area 3 Extension. The complainant saw the advertisement and contacted Saungweme," said Det Sgt Mbato.
Ms Munjoma and Saungweme agreed to meet at Chikanga 3 Shopping Centre so that they could proceed to the stand site for valuation.
The valuation was done and Ms Munjoma was satisfied.
They then proceeded to Gonese and Ndlovu Legal Practitioners to initiate the sale process.
On their way, they stopped at Balmoral Building where Saungweme picked Mutsongonono whom she claimed was the owner of the stand and was in possession of the stand documents.
They arrived at Gonese and Ndlovu Legal Practitioners where the processes of selling the stand was done and completed.
The documents which the accused persons were in possession of included a fake clearance of sale for stand purported to be from Mutare City Council and a fake agreement of sale of the stand purported to be from the same municipality.
These documents were produced before the law firm's secretary, Ms Lynn Tafadzwa Makoni who then processed the papers and a payment of US$5 800 was made by Ms Munjoma to Saungweme and Mutsongonono.
However, in January, the architect who had been hired by Ms Munjoma to draw a house plan proceeded to City of Mutare for the approval of the plan he had drawn.
In the process of approval, it was discovered that the stand belonged to Mr Admire Ndikudze and not to Mutsongonono.
A report was then made to the police.
When CID officers interviewed Mr Ndikudze, he denied ever selling his stand to Mutsongonono.
Saungweme was arrested on January 7 and placed on routine remand.
However, further remand was refused in March after the court ruled that the police should arrest Mutsongonono first.
Mutsongonono was arrested last week and appeared before Mutare provincial magistrate, Mr Langton Mukwengi.
He was granted $7 500 bail and will be back in court on August 27.
Meanwhile, a Chipinge man is facing fraud charges after selling a relative's residential stand.
Notion Maremudze pleaded not guilty to the charge when he appeared before Chipinge magistrate, Mrs Elizabeth Hanzi last week.
Prosecuting, Mr Thulani Zondwayo said on July 1, Maremudze sold a residential stand in St Kelvin suburb to Mr Witness Chinyowa for US$10 000.
"The accused illegally sold Witness Chinyowa a residential stand belonging to his relative, Mr Khatazile Mayahle. This was done without the owner's knowledge or consent. Mr Chinyowa paid the money to Marembudze in full on July 1. The matter only came to light when Mr Chinyowa was about to develop the stand," said Mr Zondwayo.
Mr Zondwayo said Mr Mayahle was notified of the development by neighbours and reported the matter to the police.
Marembudze was arrested on July 30 while trying to flee to Mozambique.
Marembudze was represented by Mr Brian Sithole of Gonese and Ndlovu Legal Practitioners and will be back in court on August 24 for trial.