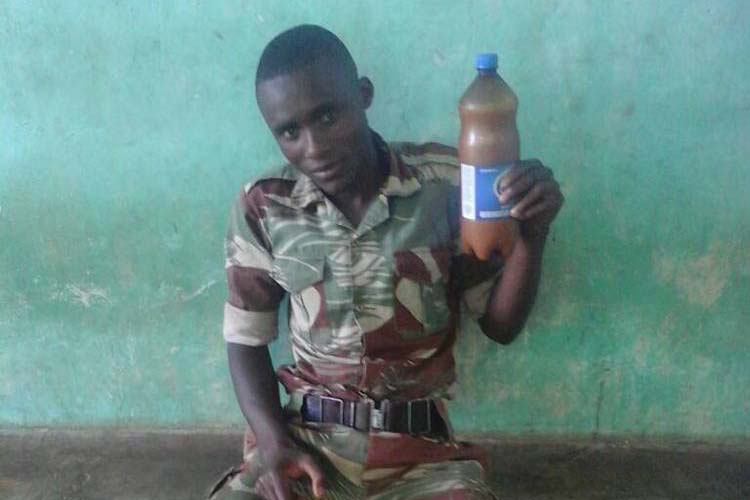 The ManicaPost
Wimbainashe Zhakata Post Reporter
A SAKUBVA family that played Good Samaritan and gave overnight accommodation to a bogus soldier is counting losses after the visitor vanished after stealing money, clothes and some groceries.
The incident happened last Friday.
In an Interview with The Manica Post Patience Muzamani (29) who is a sister to the complainant said out of pity, her brother, Elijah Muzamani, who works as an Econet Agent at the Mozambican border accommodated his bogus soldier friend for a night who later robbed them the next day.
"These two knew each other for about a month and they developed a friendship. Last week Friday at around 11pm, the bogus soldier only identified as Mutasa, called Elijah saying that he was coming from Masvingo and  needed a place to sleep for that night," she said.
Muzamani accommodated his friend at his Zororo house for the night.
The next morning Muzamani left his 15-year old sister in charge of the house along with the accused person.
The suspect woke up that morning and asked for a dollar from the young girl.
The girl offered him a dollar that she took from her school fees, which was in the drawer.
When the girl gave him the dollar the suspect noticed that the minor took the money from a drawer which he later raided and took the remainder after the girl left for school.
Apart from the $50 he took from the drawer, the bogus soldier searched the house and took some clothes and groceries.
"He was stopped by the landlord who asked him why he was leaving so early without notifying the owners of the house. He replied saying he was late for work at 3 Brigade.
''He fled the scene," said Patience.
She said she made a police report on Sunday but she was directed to report at 3 Brigade military police instead.
3 Brigade Headquarters spokesperson, Captain Moreblessing Mugumbate said: "We are waiting for Patience to make a formal report to the military police.
After she makes the report we need to confirm with the Military Police to check whether the suspect is  a true soldier or not. After that, proper investigations will be conducted and the suspect will be brought to book."