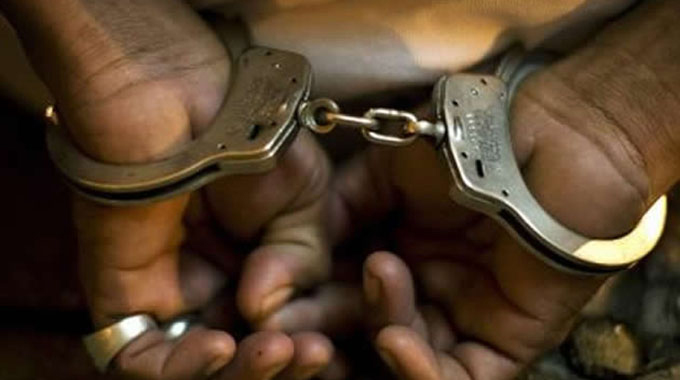 The ManicaPost
Liberty Dube
Post Correspondent
THE man who allegedly killed a five-year-old Nyanga girl whose body was recently found with missing body parts in a suspected case of ritual murder has confessed murdering the minor in cold blood.
Audrey Mufaro Murira disappeared for six days before her dismembered body was discovered on a mountain in a suspected ritual murder that left the Nyanga community weak-kneed.
Audrey's remains were discovered at three different locations on the mountain. The upper part of the body, which was in an advanced state of decomposition, was found lying face-down, while bloodstains were seen at four different positions.
The alleged killer, Philemon Chikata, in his warned and cautioned statement, reportedly told police that he 'harvested' blood from Audrey for ritual purposes.
He initially appeared before Nyanga magistrate, Ms Notebulgah Muchineripi, facing kidnapping charges before they were altered to murder.
The State led by Mr Tafara Chawatama withdrew the kidnapping charges before plea.
Chikata was not asked to plead for murder when he appeared in court last week on Thursday.
Police said in a statement: "In a suspected ritual murder, on December 4, 2021, Audrey Mufaro Murira (5) was playing with her friends when the suspect, Philemon Chikata, a male adult at Messenger's Camp, Nyanga passed by. Audrey followed the suspect calling him her friend.
"The suspect took away the victim and disappeared. Searches for the child were fruitless, only for her remains to be found at the base of a mountain in an advanced state of decomposition. The suspect has since been arrested and confessed to the brutal killing of the minor."
Acting Manicaland provincial police spokesperson, Assistant Inspector Wiseman Chinyoka said Audrey and Chikata were last seen walking towards the latter's house by Ms Margaret Mutambanashe around midday.
Later during the afternoon, Audrey's mother, Ms Lydia Ndarangwa, started looking for her, but could not locate her.
She informed other neighbours and they joined in the search.
"Searches were done in and around Messenger's Court and Destiny residential areas by both the police and the public to no avail. Chikata was picked and interviewed by the police.
"On December 10, police received information from a resident, Ms Sophia Murambwa of Destiny, that she had seen a pair of blue sandals along a pathway about 200 metres from the area's last house. Police officers proceeded to the scene and found the pair of shoes," said Assistant Inspector Chinyoka.
He said Ms Murambwa positively identified Audrey's shoes and the police combed the area in search of the young girl.
"Body remains of a child were found about 300 metres from the base of the mountain where the shoes had been found. Audrey's father, Mr Benjamin Murira, managed to identify the remains as that of a missing child through the clothes she was last seen wearing as well as her hairstyle."