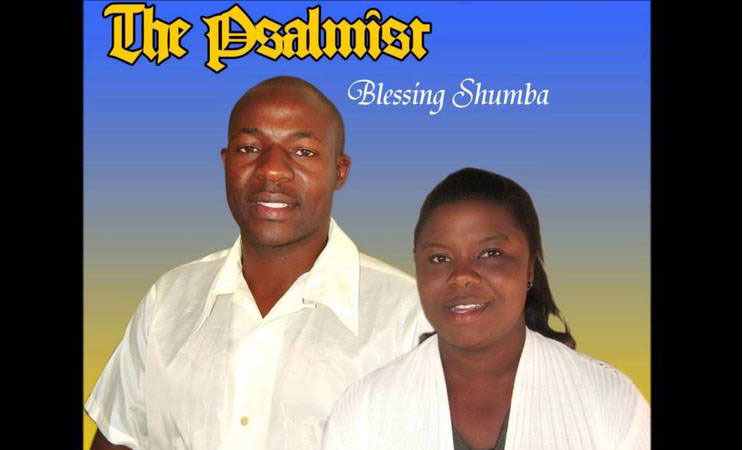 The ManicaPost
Liberty Dube Entertainment Correspondent
GOSPEL musician, Blessing Shumba seeks to inspire and uplift souls of the dejected and hopeless through his newly-released soulful album titled My Season (Holy Psalms Volume Three).
The project, which hit the streets last weekend, carries eight tracks laden with messages of hope.
The singer reverted to his distinct old sound that made him a household name a few years ago. Songs such as ''Shinga usatya'' and ''Changa chajaira'' (My Season) will quickly remind many of the oldies from his first two albums ''Ishe Wazvose'' and award-winning Ndimwari such as ''Mufaro''.
Shumba derived the theme of the title track from Psalms 145 verse 15 where it reads: "The eyes of all look to you, and you give them their food in due time."
Other songs carried on the album are ''Ndinotenda'', ''Watungamirirwa'', ''Zvichanaka'', ''Ndinosimudza'' ''muchinjikwa'' and ''Takakunda kare''.
The album was recorded and produced by Olin Anderson at Kunashe Studios. Anderson, who is also Shumba's band member, showcased his shrewdness and God-given talent on the keyboard. Shumba's wife Pauline Chipakatira features on most songs as backing vocalist.
The Psalmist, as Shumba now calls himself, also gave his fans something to cheer about after dropping a DVD album, Parables Volume One. Most videos contained on the project are from last year's project Calvary. The videos were shot in selected scenic areas such as Vumba, Nyanga and Mutare's Central Business District.
The talented musician and his band are currently in Harare to promote the new album in unison with Metro Studios who are doing the marketing and distribution part of it.
He has also embarked on promotional shows across the country.
"The album carries messages of hope. I encourage people to have faith in God in season and out of season. In trials and tribulations people tend to falter and lose hope in whatever they will be intending to achieve.
''I am urging people to pin their hopes and faith in God in sickness, poverty, retrenchment, depression, accident or loss. This will be the time God will be even closer to us. Potential hits such as ''Ichiripo Tariro'' and ''Zvichanaka'' encourage people to stay positive, read their bibles and desist from having negative thoughts and attitude towards situations," he said.
Shumba believes the new project will surpass the unprecedented heights reached by his previous offerings, particularly the 2012 National Arts Merit Awards outstanding album, ''Ndimwari''.
"I am happy with the response the album has received so far. It's encouraging. It is refreshing that the album was accompanied by a DVD. It has been long overdue," he added.
He also hinted that he would release a few single tracks before end of year as Christmas Present for his fans. The Buhera-born musician has hoards of recorded but unmastered songs.