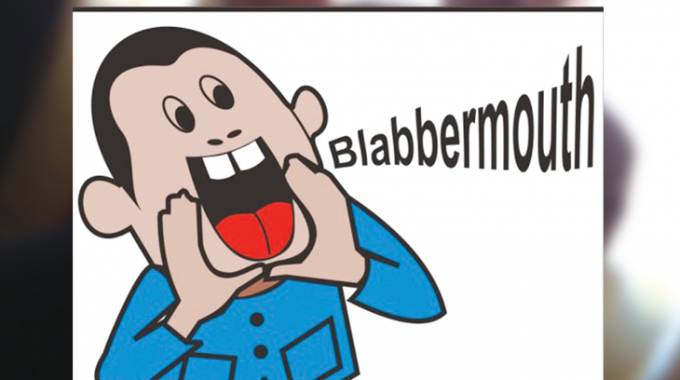 The ManicaPost
WHAT is this that we hear about this other well-known male runner and city dealer who was involved in a nasty car crash recently when he was on a high speed chase, trying to catch up with a vehicle that was fleeing with his girlfriend and a rival suitor?
While Yours Truly thought that this boy is a blessing to his family, not only going by his name but by the way he has been working so hard for his offspring, Blabber has discovered that he is actually a disgrace to all that fatherhood represents.
Blabber has it on good authority that the runner caught wind of the word that his girlfriend, who is apparently married to a man who is based in that other city that never sleeps, was in our beautiful city in the company of another boyfriend.
After a thorough search all over the city, our dear runner finally stumbled upon the couple and the two instantly reacted by making tracks.
Our dear runner gave chase and when he was about to approach that other first tollgate we see on our way to that other city that never sleeps, boom, he was involved in an accident that almost claimed his life.
He was badly injured and as Yours Truly pens this piece, our dear runner is nursing facial wounds that cannot be viewed by those of a faint heart.
His car was badly damaged, his body suffered multiple injuries and his married girlfriend went on to have quality time with that other boyfriend.
Indeed, some battles are not worth fighting.
On to other serious issues.
You see, dear reader, Yours Truly is a God fearing citizen who does not want to project the so-called men of God in bad light.
However, some of them leave Blabber with no choice at all.
Blabber answered the call to preserve the little that remains of our moral fabric and to that end, Yours Truly will never be silent when a prophet or pastor turns into a bar hopper.
This is the case with this other young prophet who is known not only for his fake prophecies but also for his flabbiness and obesity.
I hope you know him; his name is reminiscent of that other city in a central location of our country.
Blabber was utterly shocked to bump into this phony man of God holding a bottle of cheap whisky on one hand while the other was holding a burning stub of weed.
Of all places, this was right in the central business district at that other joint where they usually sell that stuff.
I mean that place located opposite this other hang-out whose name has something to do with pots and our continent.
This bogus prophet, who is also known for his open-zip and shut mind approach to sexual matters, is now leading the way in consumption of the wise waters as well as narcotics.
God bless all those who cry and wail when he gets on the pulpit.
I rest my case, for now!