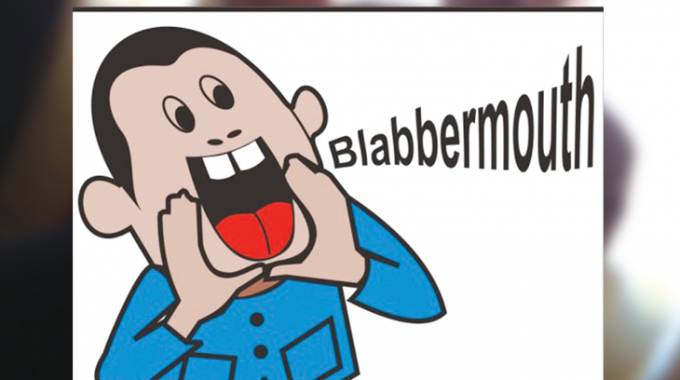 The ManicaPost
YOURS Truly respects young men and women who have worked so hard to make money and live large through their straight God-given entrepreneurial skills.
Such progression charms Blabber and more so when it's a Cinderella tale of my brothers and sisters whose middle name was poverty, but still managed to break the shackles of poverty.
All along this was the case with this other young man who did so well selling mobile phone handsets in the city and managed to open his own shop uptown.
He spent nights on the road, at times braving chilly weather and
scorching heat travelling to neighbouring countries to buy his merchandise.
With his skinny frame in a dark skin, the boy went on to open a furniture shop at that other mall right at the centre of the Central Business District.
His meteoric rise was just phenomenal!
But Yours Truly thought everyone had learnt a lesson or two about the need to try as much as possible to stay away from slay queens when one gets rich.
This boy failed the test.
He went head over heels in love with this other well-known hooker who normally spends much of her time at that other hard hat area in the city where anything can be sold, including a human head.
This hooker, dear reader, is known for dating a long list of men who later sunk into oblivion after making the big mistake of navigating through her body.
Apparently, she is not the only one known for this in our beloved city.
There is quite a number of thigh vendors who are known for dating thriving businessmen until they are penniless.
Blabber might soon draw the list, not only for your reading pleasure, dear reader, but also for lessons to be learnt.
Anyway, as this young man tries to find his way up again, after selling all his SUVs and properties, Yours Truly was shocked to learn that a certain well-known hardware entrepreneur is also on the long list of immoral men who have benefited from this other married woman's generosity.
I mean the loose woman who is married to a young brother to this other well-known businessman who is into the transport business.
Those buses that used to have a similar name to that of a town in a neighbouring country in the southern direction of our nation's boundaries.
Apparently, her husband is no longer mentally stable, resulting in her vending her thighs at very cheap costs.
Blabber is informed that the hardware entrepreneur, who apparently is a neighbour to the couple in this other leafy suburb, is also paying her for moments of sensual pleasure.
Blabber really wonders why this businessman, who is a member of this other well-known apostolic sect, wants us to believe that he is holier-than-thou when his hands are so filthy.
It is my prayer that since the entreprenuer never forgets to fasten the last upper button of his shirt as per his church's demands, he should also learn not to lower his zip in places and with people that denigrate his social eminence.
I rest my case, for now!