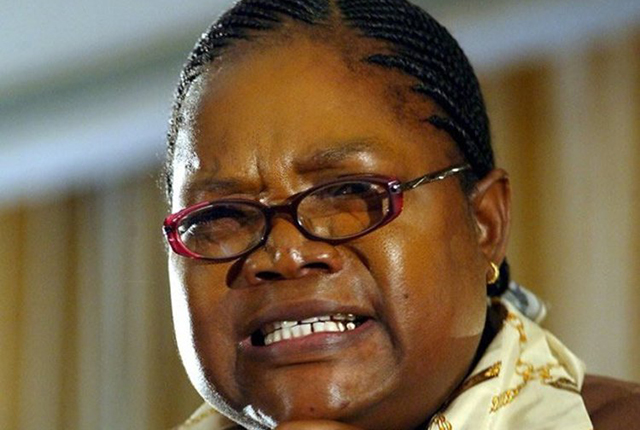 The ManicaPost
John Sigauke Post Correspondent—
THE opposition political parties in Zimbabwe have been endlessly talking about forming a grand coalition that would confront Zanu-PF as a giant entity in 2018 harmonised elections.
The talk of a coalition has been on the lips of the opposition leaders for too long a time. If this plan was pregnancy, it could be mysteriously in its 13th month by now. But the truth of the matter is that the opposition is not inventing any wheel in coalescing against the revolutionary party. There is nothing new save for party names with the same old people who have been voting against Zanu-PF since the formation of MDC in 1999.
Once upon a time, there was a united MDC that posed a serious threat to Zanu-PF in 2000 and 2002 parliamentary and presidential polls respectively. All the small opposition parties that were in existence then were swallowed by the MDC, with some of them volunteering themselves into subjugation.
Imagine how colossal that entity became, more so with all the support it got from Western governments. It was a giant coalition that even included great powers of this world such the US. However, as President Mugabe always says, right is mightier than might. That coalition failed to dethrone Zanu-PF in 2000 and the successive elections.
That was the only grand coalition that was worth losing sleep over. Ever since then, that great coalition has been slowly falling apart. It all began with its then secretary general, Professor Welshman Ncube who broke away with his Ndebele tribal clique which he tried to conceal by incorporating Professor Author Mutambara into the presidency of that assemblage.
Prof Ncube opened a floodgate of splits. There was MDC 99, People's Democratic Party (PDP), and Renewal Democrats among other splinter groups with all sorts of funny names.
One friend posted a rib-tickler when he said, like Toyota, the MDC turncoats will end up running short of names to give their splinter groups.
Each offshoot went with a fraction of loyalists, all chipping away the original MDC of 1999. These are the same people who are talking of a coalition to defeat Zanu-PF in 2018 elections. One wonders what value they are going to add to the opposition politics having failed as a united opposition party with full support from the US. It will be naive to expect that they can do wonders this time around.
In any case, the hyped coalition is most likely not going to see the light of the day due to inflated personal egos of the protagonists. The leaders of the parties have been trading insults in the media, calling each other names.
In one news item, Mr Tsvangirai comes out dismissing any coalition talks. In yet another one, it is Dr Joice Mujuru of the Zimbabwe People First (ZPF) who comes out dismissing any prospects of a coalition with Mr Tsvangirai.
The lieutenants of both Mr Tsvangirai and Dr Mujuru are not very fond of the coalition for fear of their positions. Obviously that coalition will have either Mr Tsvangirai or Dr Mujuru as vice-president. That is not good news for Madam Thokhozani Khupe, Advocate Nelson Chamisa and Engineer Elias Mudzuri. It is not pleasant news in the ears of Mr Samuel Sipepa Nkomo who has since joined ZPF in a move widely seen as a ploy to position himself in anticipation of a vice-presidency in ZPF.
The West, which had since withdrawn its funding following successive electoral failures by the opposition, has once again dangled it as a carrot and stick to motivate the opposition to join hands against the formidable Zanu-PF.
However, the daunting task remaining for the sponsors of the coalition is to convince any of the opposition principals to give way for another to lead that fragile coalition. Although the one who pays the piper always calls the tune, it is to be seen if the West's tune will be danceable.
The journey to the envisaged coalition is full of drama. At the weekend, Mr Tendai Biti savaged his former boss, Mr Tsvangirai for refusing to be part of the coalition talks facilitated by the so-called South African think tank, which is said to have already roped in 13 small political parties. Mr Biti accuses Mr Tsvangirai of having a big brother mentality while Mr Tsvangirai, in his usual apparition, sees the shadow of Zanu-PF in the coalition plan.
"No political actor should delude themselves into thinking that without their participation, a coalition is not possible… Grant coalition cannot be built on the basis of big brother mentalities but Zimbabwe's political coalitions must consist of democratic political parties, student groups, the church, the workers, farmers and ordinary citizens," said Mr Biti in a tone that reveals that of a man frustrated by someone blocking his attempt at political resurrection.
That's how fragmented the opposition is and to expect a coalition from same is tantamount to expecting to see virgin prostitute. The likes of Mr Biti, Mr Elton Mangoma, Dr Simba Makoni and Dr Dumiso Dabengwa will only bring names to the coalition.
They have no people that will give them leverage for bargaining.
They want to take advantage of being principals of their own parties to claim a share of the cake. We are told that there are many other mushrooming parties which intent to take advantages of being principals to claim a share. This is what the leaders of the biggest opposition parties have already seen through. This is the reason why Dr Mujuru has described Mr Biti as a desperate and politically drowning chap.
There has been a scramble to form the most credible platform on which the coalition will be built on. There is the National Electoral Reform Agenda (NERA) which has already found traction with the MDC-T and ZPF. There is the Coalition of Democrats (CODE) which has lured six small parties.
There is also the National Transitional Authority (NTA) which has been accused of being elitist.
Reverend Sebastian Bakare has also launched his National Convergence Platform which was snubbed by most of the political parties. All this is an attempt to claim credit when the coalition succeeds, which, however, is a distant probability.