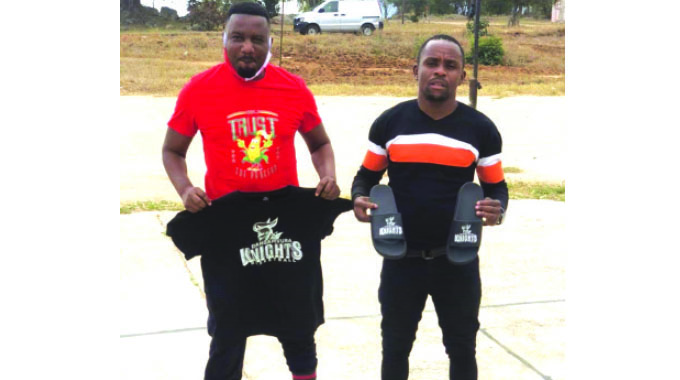 The ManicaPost
Ray Bande
Senior Reporter
FORMER basketball players from different schools and clubs in Manicaland are working on an ambitious plan that seeks to transform the province into a powerhouse of the game.
The plans were mooted after the recent success of Mutare-based club, Mercenaries. After years of being bridesmaids, the star-studded Mercenaries won the national inter-club competitions last year.
The former players, most of whom are based in foreign countries, have already started sourcing and donating basketball equipment to different schools and clubs across the province.
China based Kudzanai Mbondo, widely known as Sean Kobz Junior, has donated uniforms and balls to Dangamvura Knights, while South African-based Joni Musabayana has also teamed up with former Hartzell High School students to come up with a three-pillar basketball developmental plan.
"We have donated t-shirts. Flops and caps are on the way. We are trying to help by providing equipment and ensuring that the teams come up with their own brands.
"We are doing this to promote basketball. However, we are also assisting some community football teams. We are working with Dangamvura United FC. Teams in England, whether small or big, get more support from their communities, so why not do the same in Zimbabwe," said Mbondo.
Musabayana said they will be using the three-pillar approach to develop the game.
"The first pillar is to look at facilities and equipment, the second is to look at the coaching structures and quality, while the third pillar will look at the administrative structures of the game.
"The first one relates to basketball balls. If there are no balls, there is no game. We started with the low hanging fruits and this meant sourcing balls for schools and clubs in Manicaland. We started with Hartzell High School since its former students have an association that is interested in the game. However, this does not mean that we will end with Hartzell. We are moving on to other schools and clubs.
"Our colleague has made a similar donation to Rusape Knights. Another one donated to Tsvingwe High School in Penhalonga. One of us is in the clothing industry and is based in Mutare, so we hope to utilise that avenue and promote businesses in Manicaland," said Musabayana.
"So we are starting with the basics — the balls, uniforms and kits. Then we will look at the expertise, in particular the coaching and administration. Eighty-five percent of the coaches in Harare have at least an elementary qualification from the Basketball Association of Zimbabwe (BAZ).
"That percentage falls down to around 30 percent in Manicaland and Midlands, that is deplorable. We are working with BAZ and the Manicaland Basketball Association (MBA) to ensure that our coaches in Manicaland have qualifications recognised by BAZ," he said.
Musabayana added that they are geared to help in refurbishing basketball courts as well as constructing new ones.
"We are also looking at refurbishing the schools and clubs' playing surfaces. We are looking at how we can build new facilities for schools that have never had basketball courts. I have kick-started this project at Chitora High School in Zimunya, where I hail from.
"We are challenging like-minded individuals to do the same for the various schools across Manicaland," said Musabayana.