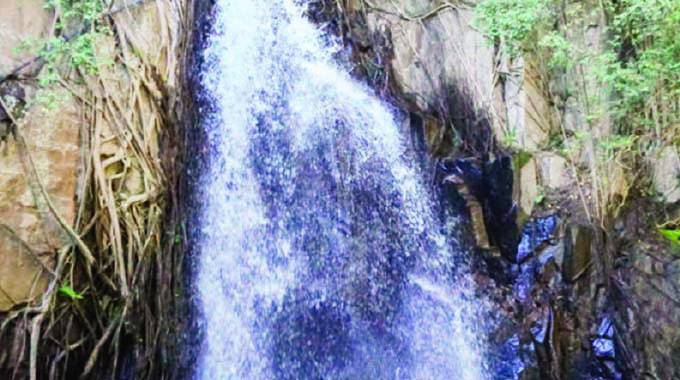 The ManicaPost
Liberty Dube
Post Correspondent
TOURISM players in Vumba have intensified efforts to explore natural and mystic sites in the area to counter the sharp drop in tourist arrivals caused by the Covid-19 lockdown.
It has not been an easy road for local hoteliers after they closed shop for more than six months due to the pandemic that has so far claimed more than 240 lives in the country.
Although Vumba boasts of several natural sites that have seen scores of local and international tourists flocking to areas like Vumba Botanical Gardens, Hivu Scenic Drives, George's View Point, Prince of Wales View Point, Zonwe Mountain as well as Chinyakwaremba Mountain; the main focus has been put on the majestic Nyachowa Falls, which has suddenly become popular with many.
Eastern Highlands Experience chairman, Mr Willian Chatigu said: "Hoteliers in the Eastern Highlands need to work extra hard. We were hard hit by the Covid-19 pandemic and Nyachowa Falls is now our main marketing focus. The natural site should be beneficial to us, just like the Mtarazi Falls at the boundary of Nyanga and Mutasa districts. Scores of local and international tourists are flocking there.
"There is need to create a swimming pool, ablution facilities as well as a gazebo to broaden activities. With a fixed entrance fee, proceeds will help in rehabilitating the area and empowering the local communities. Plans are in progress to commercialise it," said Mr Chatigu.
The falls, situated 12km along the Mutare-Chigodora Road, add to the diverse picturesque natural heritage tourism products found in Manicaland. The falls are an interesting feature to the already exciting Vumba tourism package.
Tourism expert, Mr Lloyd Makonya said: "The tourism sector knits together the agriculture, transport and entertainment sectors. The Nyachowa community is doing well in market gardening and they will have a thriving market for their produce when visitors visit the site. This is over and above the income generated from the entrance fees to the falls, which I believe is being channelled towards developing the site and empowering the Nyachowa community.
"ln the long term as the number of visitors continue to improve, opportunities for job creation will widen along the value chain. The beautiful Nyachowa Falls offers an opportunity for women and young people to come up with sustainable tourism projects," he said.
Acting Chief Zimunya said Nyachowa Falls is an important project for the local community.