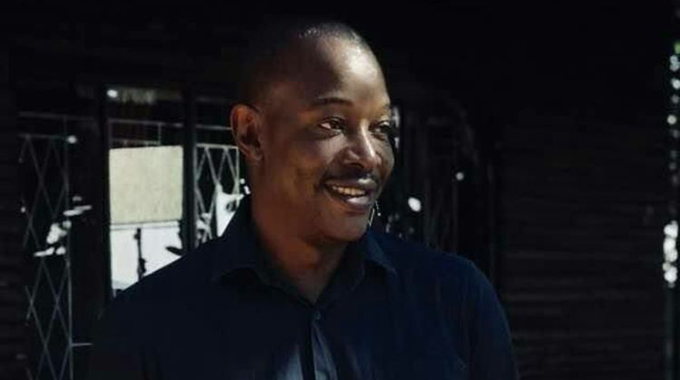 The ManicaPost
Freedom Mutanda and Knowledge Mhlanga Makamera Chipinge Correspondents
Zimbabwean prominent film producer, director and actor Ben Mahaka has decided to bring film to his home town of Chipinge in the form of a television series called "Gaza" as a tribute to his long service in the film industry through embracing the Zim Digital Migration programme that is sponsored by the Zimbabwean government through the Ministry of Information and Broadcasting Services.
Mahaka, who rose to fame as Tom Mbambo in the popular Zimbabwean television Soapie, Studio 263, is also a recipient of a number of television and film awards including the National Arts Merit Awards (NAMA) and his productions have brought him remarkable recognition at special regional film festivals such as the Lake International Pan African Film Festival (LIPFF).
One of his productions was a feature film, Gringo the troublemaker, which made it to the finals of the Lake International Pan-African Film Festival in the best feature category.
It is this man who hails from Mount Selinda who is making history in terms of the film industry as he makes the sleepy town come alive. The Chipinge drama series, "Gaza", explores child marriages and gender based violence in urban and peri-urban settings and the production is shot in Gaza township, in the town centre and in growth points around Chipinge.
"Gaza", is the story of Rosy Muyambo, a character played by Gamuchirai Maphosa, a 14-year old school girl who, when she falls pregnant by her boyfriend, Remington Sigauke, played by Tapiwa Timirepi, elopes to his home and the whole drama unfolds from there.
The other major thread in the play is that of Ethel Sigauke, played by Lynah Dube, a young married young woman struggling to break free from an abusive marriage to Dumisani Mudhluli, played by Ben Mahaka, but facing stiff resistance from her family.
The crew is composed of two professional film makers, Ben Mahaka and Yeukai Ndarimani who work together with a team of trainee camera, sound, wardrobe, props, script people, editors and first time actors who are interested in showcasing their talents in film. Except for Yeukai, all the crew and cast are from Chipinge.
In an interview, Mahaka refuted several claims that he was opening studios in Chipinge and said that currently they have managed to build sets for "Gaza", the television series being filmed as part of the Zim Digital programme through the Ministry of Information.
"The idea is not to set up a studio as such, although that would be good to establish as a long — term goal. What we want to create is a production hub — a talent factory of sorts where we identify young people who are interested in film and television and train them on the job until they are proficient enough to find employment on other productions."
"Eventually, we hope to have a pool of talent, large enough to produce multiple, locally created productions for distribution on television and online," said Mahaka.
Shooting of the production is at an advanced stage with Season One of the series nearly completed and soon to be aired. A local film enthusiast, Stephen Ephraem said Ben Mahaka's work must be applauded as it brings with it employment for Zimbabweans and the people of Chipinge.
"The arts industry has proved once again that it can absorb young people in a crusade which will make Chipinge contribute towards the arts in Zimbabwe. Moreover, talented actors will reap dividends. Ben Mahaka has brought Bambazonke to Chipinge and we appreciate," he said.