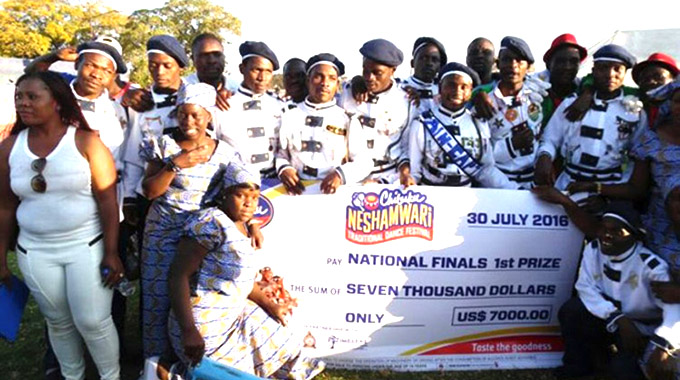 The ManicaPost
Liberty Dube Entertainment Correspondent
REDWING Mine Traditional Dance Group will once again carry the hopes of Manicaland at this year's potentially-explosive Chibuku Neshamwari dance national finals to be held tomorrow (Saturday) at Rimuka Stadium in Kadoma.
The group, popularly known as Ben Arinoti, will face other provincial winners and will be hoping to pull another surprise just like in 2016 when they outclassed all groups to be crowned national winners.
On that spectacular contest that was held in Bulawayo, the Penhalonga-based group shrugged off still competition from other excellent groups, particularly Sekunjalo MaAfrica from Bulawayo and Maramuro Agure from Harare, to win it.
National Arts Council of Zimbabwe Manicaland official said they were hoping that the local group will once again make the province proud.
"We are upbeat that the group will do well. They rarely disappoint. We know that the contest will not be easy but there is something special about the group that can leave its opponents shocked.
"We would like to wish them the best," she said.
The group will exhibit their trademark dance – Ben which originated from Malawi, but has been widely accepted in Zimbabwe as one of the most popular dances. Ben Arinoti is a traditional style that was named after its founder, Arinoti.
Chibuku Neshamwari Traditional Dance Festival which is sponsored by Delta Beverages is a multilateral programme organised by the Zimbabwe National Traditional Dance Association and the National Arts Council of Zimbabwe.