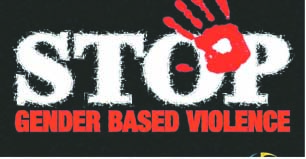 The ManicaPost
Tendai Gukutikwa
Post Correspondent
Esther Sanyanga (not real name) and another woman are among six other farmers aboard an open lorry, atop the sacks of their bananas, en route to Chikanga produce market in Mutare.
While her position in the open lorry endangers her life, the trip is worth the risk to Sanyanga as her family relies on the income.
However, despite the lump sum she is guaranteed in Mutare, gender based violence awaits Sanyanga at home upon her return from Mutare.
Her husband always become violent whenever he feels that she has taken too long to sell all her merchandise and come back home.
But then selling her merchandise usually takes longer than expected as the bananas have to ripen first before they are sold to other vendors. This usually takes days.
Meanwhile, she sleeps in open spaces as she has to keep an eye on the sacks of her bananas.
By sleeping in the open in Mutare, Sanyanga also risks being a victim of sexual violence.
"I used to sleep at Sakubva Musika and the men would prey on us during the night. We risk being raped but I do not know anyone in Mutare therefore I do not have any other options. Besides, I cannot use the profits on safer accommodations because my husband will be waiting for that money back home in Honde Valley. If I use it, what will I take back home?" said Sanyanga.
"It is sad because while my husband assaults me for coming home late, he takes all the money away from me. He also physically and emotionally abuses our three minor children.
"While I am selling my merchandise in Mutare, he stays behind supposedly to look after the children. However, he spends most of his time at the growth point drinking. The children, all under ten years of age, are left alone to cook for themselves.
"My friend's child was sexually abused by her father while she was away," she said.
According to the UNFPA, in Zimbabwe about one in three women aged 15 to 49 have experienced physical violence, while about one in four women have experienced sexual violence since the age of 15.
Domestic violence remains a global menace. It is prevalent in many societies and occurs among all demographic groups.
While perpetrators and victims of domestic violence can be either male or female, the majority of cases have a male perpetrator and a female victim.
The 2030 Agenda calls for the elimination of all forms of violence against women and girls, hence ending GBV will be a major breakthrough in achieving the Sustainable Development Goals.
Mutasa North Constituency legislator, Honourable Chido Madiwa said Government is working tirelessly to ensure a reduction of GBV cases across the country.
Hon Madiwa also said Government is in the process of establishing a banana processing plant at Hauna Growth Point to bring the market closer to Honde Valley farmers.
"Farmers will no longer have to risk their lives traveling all the way to Harare or Mutare to sell their produce. These companies end up exploiting desperate farmers and buying farmers' produce at very low prices. Government has already set aside a stand for the processing plant at Hauna Growth Point" she said.
"However, let it be known that GBV is a crime. Women need to be sensitised so that they report these cases to the police. If these perpetrators are not reported, people will die," she said.
Hon Madiwa also urged women to be their own bosses and be entrepreneurial.
A male banana farmer, Lazarus Muneta, said he has made it his business to protect his female counterparts when they travel to Mutare to sell their produce and sleep in the open.
"It is sad that a man will expect a woman to work for him and then abuse her. No one is safe from perpetrators of violence, no matter what you do for them," he said.