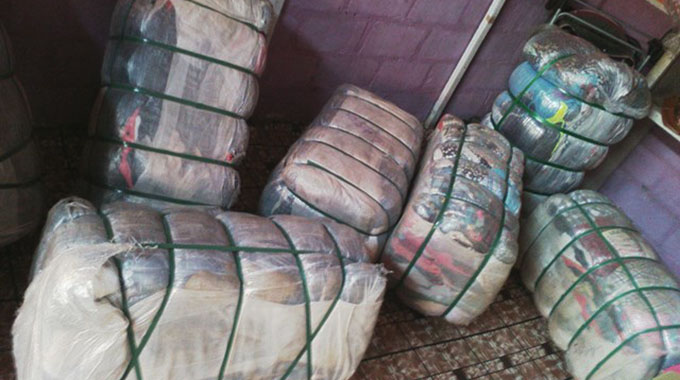 The ManicaPost
Abel Zhakata Senior Reporter
THERE was drama in Mutare Central Business District last week after an Inter Africa bus loaded with smuggled bales of second hand clothes got engaged in a chase with a police truck on December 31.
The Gweru-bound bus tried to shake-off the pursuing police vehicle by engaging in dangerous driving but it was eventually cornered and blocked near the VID depot.
A total of 20 smuggled bales of second hand clothes were subsequently recovered from the bus and seven suspects who claimed ownership of the contraband were arrested.
Manicaland police spokesman Inspector Tavhringwa Kakohwa confirmed the case. He said the suspects, Shamiso Makani (35), Tafadzwa Mutekete (33), Elizabeth Manyowa (46), Rumbidzai Makaripe (35), Nyambesi Madzinga (48), Lingile Taruvinga (38) and Christopher Gwerena (39) all from Gweru, were set to appear in court on smuggling charges.
Circumstances to the case were that on December 31 at around 5.30am the Officer Commanding Police Mutare Central District , Chief Superintendent Florence Marume received a tip off to the effect that there was an Inter Africa bus that was loaded with bales of smuggled second hand clothes.
"The contraband was said to have been loaded at the bus company's garage. The bus was subsequently intercepted along the Harare-Mutare Road near the VID Depot junction. A search was conducted in the bus and 20 bales of second hand clothes were recovered. The suspects were arrested after they claimed ownership of the bales," he said.
Witnesses to the chase said the bus driver tried to outpace the police truck to no avail.