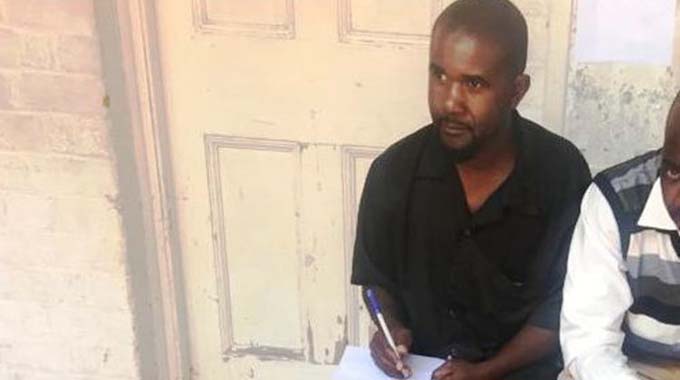 The ManicaPost
Tendai Gukutikwa Weekender Correspondent
FOLLOWING a rejected marriage proposal and a boot out of their shared home by his long-time lover, a Mutasa businesswoman, a bitter young man has resorted to stripping the woman naked and assaulting her in public.
All this was revealed when the Mutasa businesswoman, Elia Kapuru, owner of the Two Star shops approached the courts looking for a peace order against David Makaya.
Miss Prisca Tendai Manhibi presided over the matter.
In his defence, Makaya told the court that all he wanted was his share on the businesses that they had built together as a couple in the eight years they were together. The two have an eight-year-old son together.
"When I met her some eight years ago, she was a hawker Your Worship. She sold goods on the street pavements and I helped build the business. We acquired four shops, popularly known as the Two Star shops in Mutasa. I used my cars to transport the goods from Mozambique and South Africa to our shops. And I also used my profits from my transport business to support the Two Stars brand," said Makaya.
He told the court that when his transport business collapsed and he went broke, Kapuru kicked him out of their home and took control of all the shops.
"Your Worship, the day I proposed to marry her, is the day she kicked me out and told me that she did not love me, even though I had helped in building her brand.
"I started from the bottom with her and now she is at the top but does not want me together with her. All I want is my share and I will stop bothering her," he demanded.
He also told the court that he had problems with Kapuru frolicking her new lover in front of him.
"Your Worship, when she kicked me out, she got a new lover immediately and now she comes to my workplace with him, doing all sorts of public display of affection in front of me just to spite me. People at my workplace no longer respect me because of that, they say that I am not man enough as Kapuru ridicules me in public with her new lover," said the distraught Makaya.
In her application, Kapuru had told the court that Makaya was disturbing her peace by assaulting her whenever he saw her with her new lover.
She also told the court that on countless occasions, Makaya strips her naked and assaults her in public.
"This man is a liar, of course we were in a relationship for eight years and we have a child together but the businesses are mine and were not a joint thing. I started from the bottom on my own and got to where I am because of my hard work not because of his help," said Kapuru.
She told the court that Makaya had to be content with what he had got off the relationship as she had bought him clothes even though they did not stay together.
"He was just my boyfriend, I did not stay with him but I bought him clothes. Yes I broke it off with him when he wanted to marry me because I did not love him anymore, is that a crime Your Worship," she said.
The order was granted to Kapuru and Makaya was advised to make an application for the property sharing in a different court.