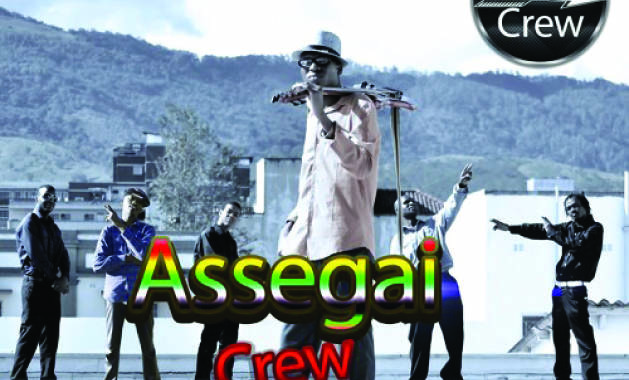 The ManicaPost
Liberty Dube
Entertainment Correspondent
THE story of one of Mutare's Ragga Manyika outfit — Assegai Crew — is one of the saddest, yet inspiring tales of the local showbiz industry.
The group was a formidable force on the music scene about three decades ago but sunk into oblivion following the demise of most of its founding members.
Death robbed them of key eight band members.
These include band leader Stobart Chidikano, Philimon Sakala, Elton Majera, Tendai Mparutsa, Ronny Mushava, Martin Kafesu, Herbert Keyara and Luke Chahwanda.
Their death led to disastrous consequences to the otherwise talented outfit.
Assegai Crew ultimately lost their sound, their rhythm as well as their fan base.
The group's only surviving member, Silas Makumbe, turns 57 in October.
Makumbe recently took a trip down memory lane, chronicling how the outfit was the talk of the showbiz industry after its formation in 1991.
"ln 1997 we released our debut album 'Zvese Mari' which contained the plug track 'Kanyama Karipi'. Our lives changed for the better. Show promoters and venue owners from the then Harare entertainment hotspots such as George Hotel and Pensao backed us. We would stage live shows there and we would make good money. Our band was so intact. We remain united until disaster struck," he said.
Chidikano fell ill and died in 2001.
The band tried to soldier on but things were never the same after Chidikano's demise.
Makumbe and most band members returned to Mutare in 2012.
The then backing vocalist and one of the senior members, Thomas Marimbita, decided to remain in Harare with other band members and formed Assegai Band.
The Ragga Manyika sound and rhythm literally vanished after Assegai Crew recruited new band members.
However, Makumbe has managed to reassemble the group and come up with ambitious band members who are all determined to stir the outfit to glory again.
The group now comprises new blood such as lead vocalist Massy Mbutsa, keyboardists Terrence Makoni and John Chimbosa, bassist Tonderai 'Oblom Phiri' Kashiri, lead guitarist Petros Ushe, backing vocalist Lionel Mparutsa, who formally played with jazz music veteran, Bob Nyabinde, while Silas Makumbe is still on the drums.
The band is now being managed by Tapiwa Mbutsa. Makumbe said music critics can rule them out at their own peril.
"Although we cannot deny that recovering from the sad departure of our founding band members will take decades, we are still in the game and we will continue soldering on. It is not easy, but we will continue to soldier on.
"We have a unique sound, which is our treasured brand. We call it Ragga Manyika because of its distinct sound intertwined with the rich Manyika dialect. We have managed to regroup and come up with a team of youngsters who are keen to keep the sound intact," he said.
He revealed that the group is working on new projects to be released before end of year. This will include the remix of the outfit's most popular gem and yester-year hit, 'Kanyama Karipi', which is also known as 'Mai Bhoyi'.
Assegai Crew last released an album title 'Tauyahe (The Comeback)' in 2014. The album did fairly well on the market.
"We have been conducting two or three rehearsals a week as we prepare for a massive comeback. A new album is coming," said Makumbe.