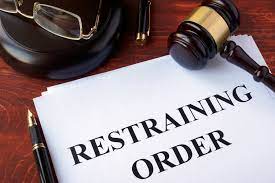 The ManicaPost
Tanyaradzwa Mujati
Weekender Reporter
A MUTARE man recently assaulted his wife in front of his girlfriend after she refused to vacate her matrimonial home.
The wife vowed to burn her matrimonial home before letting in another woman into her house.
Having failed to force her out of the house, Owen Masiyazi applied for a protection order against his estranged wife, Diana Mambondiyani.
The couple appeared before Mutare magistrate, Mr Xavier Chipato.
Mr Chipato granted the protection order in Masiyazi's favour.
The protection order is valid for five years.
Masiyazi said Mambondiyani's family teamed up to assault him on numerous occasions.
He also said Mambondiyani is also threatening to burn his house if he marries another woman.
"I want to marry another woman. I told her that it is over between the two of us, but she is refusing to leave my house, saying if I marry another woman she will burn my house," he said.
Masiyazi also said he wants his wife barred from visiting his house or his workplace as they have separated.
However, Mambondiyani insisted that they are still living under the same roof.
She said her family assaulted him when he brought another woman into their matrimonial house in her presence.
"We had a serious fight after he brought another woman home. He assaulted me that day and chased me out of the house. I reported the issue to my brothers and they came and tried to reason with him, but there was a misunderstanding, resulting in one of my brothers slapping him.
"This happened a year ago," she said.
"He abandoned me and left for South Africa with his girlfiend.
"When he came back he expected to see me gone, but he found me at the house. This resulted in his application for a protection order.
"The protection order is meant to chase me out of the house. What surprises me is that we are still staying under the same roof, yet he claims that we separated. I am the one who cooks and washes his clothes.
"We are coming from the same house. He is the one who paid for my bus fare to attend this court session today, so he is lying.
"That is what he is good at.
"I thought we were trying to rekindle our love, yet he has been plotting all this behind my back. It hurts that I am the one who works for the family while he is busy with his girlfriend," said Mambondiyani.