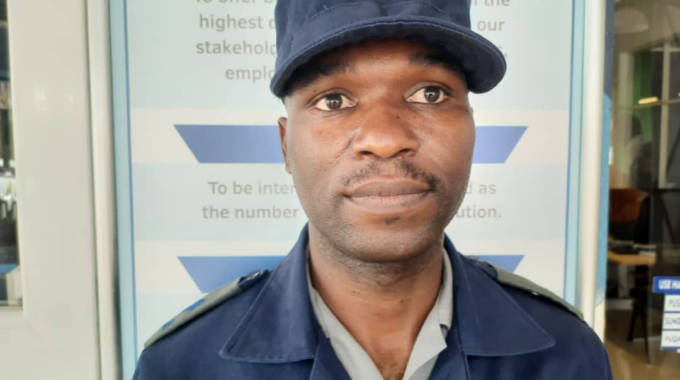 The ManicaPost
Ray Bande
Senior Reporter
A NYANGA woman was recently found dead in her house in a suspected ritual murder case where the assailants are believed to have collected her blood.
When The Manica Post visited the town last week, residents were yet to come to terms with the callous murder of Tabitha Eunice Chirombe (30).
Chirombe's body was found in her house which was locked from outside a day after she was reported missing.
Her body was covered with a blanket.
Police confirmed the death of Ms Chirombe and said investigations are underway.
Acting Manicaland provincial police spokesperson, Assistant Inspector Chinyoka said Ms Chirombe's body was discovered on January 26.
"On January 25 she visited a relative, Mr Tendai Blessing Mtimba in the same suburb. She left the place at around 8pm. She is said to have passed through Nyamhuka Business Centre.
"The last person to see her was Mr Trymore Mucheneka of G3, Nyamhuka. On January 26, Mr Mtimba tried calling her, but her mobile phone went unanswered. He went to her house where they found the door locked from outside. They decided to break the door, only to discover her body covered with a blanket.
"The body had bloodstains on the face and it was bleeding from the nose. The body was taken to Nyanga District Hospital mortuary and investigations are in progress," said Assistant Inspector Chinyoka.
However, residents who spoke to this newspaper strongly believe that Ms Chirombe's assailants collected her blood for ritual purposes.
A resident, Mr Stephen Mudadi from Nyamhuka suburb said: "What surprised us is that we did not see any blood on the floor, and yet the wounds suggested that she must have lost blood during the murder.
"Everyone around is convinced that the person who committed this heinous crime wanted to collect her blood for ritual purposes."
Ms Susan Mtetwa said: "We are convinced that this was a ritual murder. Surely how can we fail to find any traces of blood in the house?"