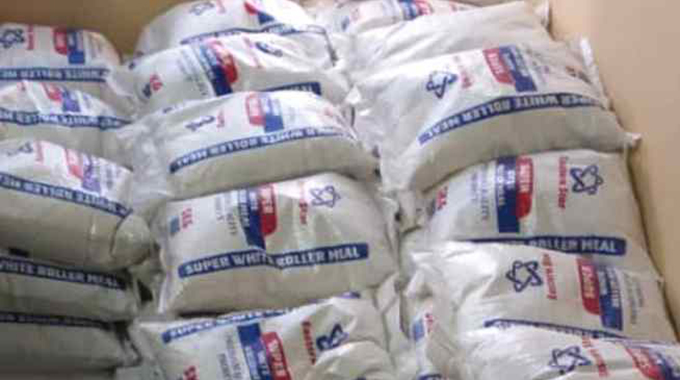 The ManicaPost
Liberty Dube Entertainment Correspondent
ARTISTES in Mutare have joined hands to assist families affected by Cyclone Idai which wreaked havoc in Chimanimani and Chipinge. By Wednesday morning, more than 100 people had died while hundreds were still missing as efforts to rescue victims of the cyclone are still underway.
Artistes and deejays such as Brian Samaita, Jairos Mutambikwa, Dorcas Moyo, Flot Boi, Soul Jah Tee, Hosiah Chipanga, Simon Muchita, Doubles weKwaMarange, Darly Boi, Lino Piloto, Caff, Darlie Boy, Henry Tsopotsa, Tawanda Ndawe, Agatha Murudzwa, Melania Fidze, DJ Hollies B, Zintronix, DJ Ranga T and Candyman, among others, took part in sharing condolence messages and appealed to fellow colleagues on social media to join hands in assisting the affected families.
Gospel musician Jairos Mtambikwa said plans were afoot to organise a musical charity gala where proceeds will be handed over to the families affected by the Cyclone.
Said Zora musician Clayton Masekesa: "This is devastating. We are in very sad moments. We are complementing all efforts in assisting those who were affected. Our memories are with those who have departed and we wish speedy recoveries to those in need."
A group of individuals as well as artistes called Friends of Diamond FM, which is a Red Cross initiative, has also come aboard appealing for blankets, napkins, water purification tablets, food items, clothes, shoes, blankets, gas stoves among other things.
"Anyone willing to help should bring the goods over to Red Cross (Sakubva), Anglican Church (Sakubva), Shinga hub (3rd Floor Old Tel One/Zinara), Mabvazuva Creative hub (Courtauld Theatre). So far we have received items such as clothing, blankets, mealie-meal among other things," said committee member, Beauty Kadzu.
Some musicians have also sent the condolence messages through song, such as Soul Jah Tee and Flexxo.
Soul Jah Tee, whose real name is Tatenda Mupoga, released a soulful track titled, "Chimanimani" tribute song which is already receiving fair play on local radio station Diamond FM. The song was recorded at Summit Records in Dangamvura by Carnot and Jae Drilla.
"It is a sad development and we are all grieving. This is a song to console families affected by the cyclone as well as a plea to God to be with us during this difficult time.
"We encourage people to come aboard with donations to assist the affected," said the talented chanter.
The artiste released another touching song titled, Tiri kuchema in 2014 which was dedicated to Zimta flood victims, among them Thembani Matsika.