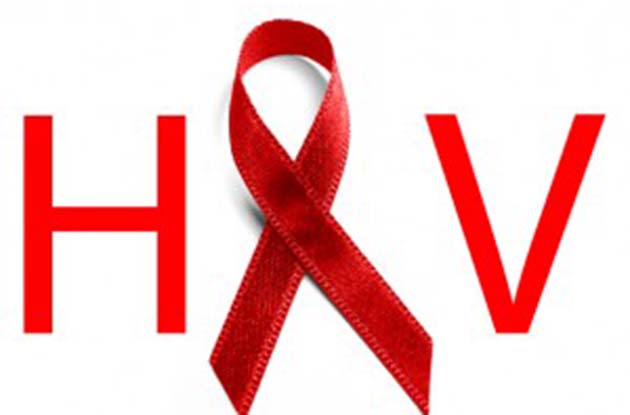 The ManicaPost
Catherine Murombedzi : HIV Walk
LIKE a yoyo, statistics for new HIV infections show a decline, while sexually transmitted infections show an upward trend.This is true of Zimbabwe where new HIV infections are on the decline among the general populace except for young females aged between 15 and 24 where the rate of new infections is worrying and is going up. Statistics show that new HIV infections for males of the same age-group stands at three percent.
The age group had a similar rate of infection of three percent when aged below 14, so there is a tap that is leaking here. Who is bedding the females of this age group if their male counterparts remain stable at 3 percent while females skip to a dangerous 11 percent?
There is trans-generational sex where females aged 15 to 24 are bedding older men over 40 years.
SAfAIDS communications manager, Ms Tariro Makanga, said in a television programme 'Positive Talk' trans-generational sex is to blame for new HIV infections in young females.
"What is it that young women are lacking and is provided by sugar daddies that in the end the young women are infected with HIV? As parents, despite the difficult environment, let us try to provide the financial needs of our children so that they do not end up at risk," said Ms Makanga.
Some 30 years ago when the AIDS pandemic peaked there were lost generations. These were generations of sexually active people aged between 20 and 50 years. If the leakage in the 15 to 24 females is not plugged, a lurking disaster occurs.
Leave no-one behind, if we are to end AIDS by 2030.
The young females have challenges which need urgent addressing. What is it that makes them vulnerable and not seek condom use? Is there a knowledge gap or access to contraception and protection?
The 15 to 24-year-old females are in high school and colleges and the prevailing economic conditions in most state universities in Zimbabwe put the females at risk.
Lack of accommodation in most universities leaves female students scrounging for lodgings within the university vicinity. With lack of enough financial support, they have no power to demand safe sex. When the older men demand unprotected sex for a fee, in most cases the risk is taken.
Right now at the on-going United Nations General Assembly taking place in New York, malaria and AIDS are on the official provisional agenda of the 71st session.
Strategies to end TB are in place globally e.g. WHO End TB strategy, and in Zimbabwe there is the End TB programme.
All these sound noble. However, my fear is for example in Zimbabwe just 17,5km from Harare, there are brick-making projects. Some of them are run by reputable names, but the accommodation they offer workers leaves a lot to be desired.
Slums, dusty and no water reticulation and sewage facilities are the order of the day. The only recreational facility being a bar which opens and the men drown their sweat and sorrow before walking to a shack of a home.
A recent visit to the area showed that TB is rife and workers have come to accept that the men die before 50.
Speaking to Mr Jackson Phiri, born and bred in the slums, he said his father did not live beyond 45 having succumbed to TB. He too is resigned that 50 is an age not reachable.
"My father died aged 43 and it is normal for men working in brick moulding projects to die early. The work is hard and the environment is dusty. No protection is offered when working and the levels of dust are high. We flush out the dust from our lungs at the local pub after work," said Mr Phiri.
The Global Fund replenishment programme that recently ended in Montreal, Canada managed to reach the US$13 billion funding target that was sought.
With funding commitment made at that high level, what remains is to have advocacy work demand that no one be left out in the programmes to end TB, HIV and malaria in their respective countries.
If a community as mentioned above, just less than 20km from the capital is 'forgotten' then what about the hard-to reach areas in the rural areas where roads are in bad shape and the transport network nil at times e.g. Kanyemba area in Mashonaland Central. Kanyemba is just one of the many hard-to-reach areas where mobile clinics would serve the purpose effectively.
Mr Stanley Takaona of the community monitoring team lamented the distances walked by people in Kanyemba to get to health centres.
"Patients in Kanyemba have to walk 10km or more to the nearest health centre. Some have to cross Zambezi River to get medication from Zambia risking life to crocodiles and being swept away in the floods. To them it makes sense to cross to a health facility 4km into Zambia than to walk 10km," said Mr Takaona.
With new cases of MDR-TB recorded globally in 2014 at 480 000 it appears there is a missing link in the jig saw puzzle and this will defeat the success in ending TB by 2030. If we do business as usual, we sure will miss the targets to end TB, HIV by 2030.
In 2015, new formulations for paediatric TB were availed on the market and activists have to demand these for their countries. How? By making key decision makers aware that there are these new wonder medications and garner political will to treat TB in children.
The new formulations are child-friendly and flavoured.
The first line drugs have been in use since 2001, second line availed 2008 and ending last year, new child-friendly formulations which are highly effective were unpacked.
For MDR-TB treatment, more tolerable treatment is needed urgently if patients are to adhere. Current recommended treatments are lengthy and often difficult to tolerate.
If people living HIV continue to die of TB the gains made in the fight against TB will be eroded.
Feedback:[email protected]