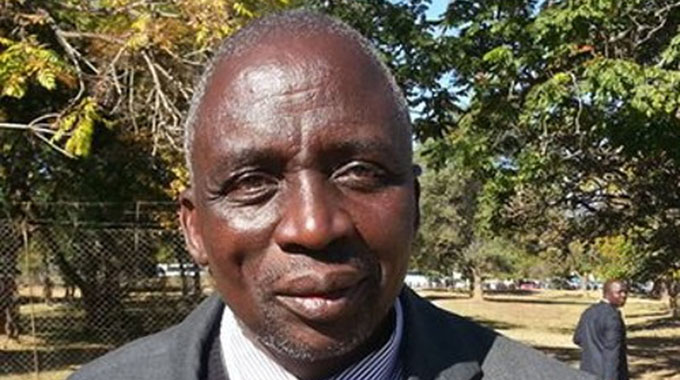 The ManicaPost
Samuel Kadungure Senior Reporter
GOVERNMENT has threatened to de-register five schools run by the Anglican Diocese of Manicaland after the church's decision to levy all Lower Six students a mission fund of US$900, The Manica Post can reveal.
The mission fund which is payable directly to the church has triggered an outcry from local communities, parents and stakeholders who described it as exorbitant, elitist and exclusionary. Manicaland Provincial Education Director (PED), Mr Edward Shumba on Monday instructed school heads at St Faith's High, St David's Bonda Girls' High, St Mary's Magdalene, St Augustine's High and St Mathias' Tsonzo to either stick to approved fees which should be paid on a pro-rata basis or stop enrolment of Form Five students.
However, principals at the schools insisted that the Lower Sixes can only be enrolled in compliance with set demands on school fees and mission fund. They defied the Government directive and continued demanding the US$900 and tuition fees ranging from $12 000 to $20 000, depending on the school.
Mr Shumba said if the church remains defiant, the schools will be de-registered or become trust schools.
"They think they can make any rules they want in their schools but that is illegal. This will get them in a heap of trouble. They must do away with the US$900 or stop enrolment. Their actions are in violation of Section 21 of the Education Act which bars any responsible authority from charging school fees and levies other than those approved by the ministry.
"It they were as genuine as they claim, they should own up and admit their wrongdoing. The church is getting its 20 percent share from the school fees and it has no legal basis to insist on a mission fund of US$900. If they remain defiant, we will de-register them or as they argue, they can become trust schools and compete with other such schools. We will then withdraw our civil servants from there. It is either they are Government aided mission schools or strictly private, not both," said Mr Shumba.
Mr Shumba disputed assertions that poor fees structures have resulted in schools' poor infrastructure and failure to pay non-teaching staff.
"If the parents had agreed to the mission fund, then why are they complaining?  The matter has been scaled to the ministerial level and the legal division is seized with it while the Ministry of Home Affairs and Cultural Heritage has been engaged because those collecting the money are church officials who we have no authority over. It is illegal and criminal," said Mr Shumba.
But Anglican Diocese registrar and lawyer, Mr Ashel Mutungura, argued that the diocese is allowed to charge the mission fund.
"All students entering diocesan boarding schools for the first time shall contribute towards the mission fund as agreed by the standing committee from time to time. This has been the case since 1981 when the Diocese of Manicaland was formed and those saying otherwise are enemies of progress.
"The church, through the standing committee, from time to time agrees on what is chargeable as mission fund. Nothing has changed other than how the fund is now being managed," said Mr Mutungura.
Mr Mutungura said the church is using the money to improve infrastructure at its schools.
"In the past, this money was being used to buy food for boarder students. The church has to maintain its properties. We are using the mission fund to develop our properties.
"We have put up a new block at St Faith's High School and dormitories at St David's Bonda Girls' High as well as St Anne's Goto. If anything, we have done wonders using those funds," said Mr Mutungura.