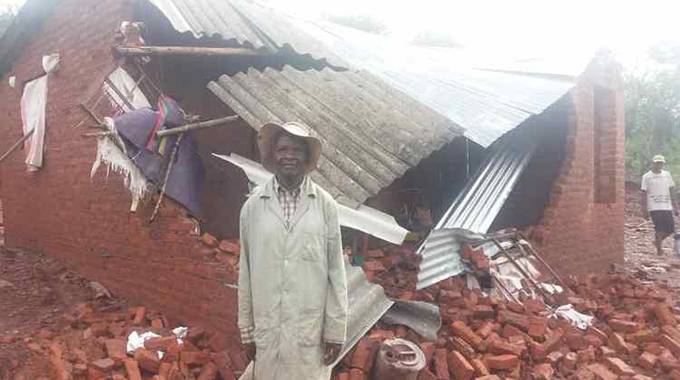 The ManicaPost
Morris Mtisi Education Correspondent
THE Anglican Diocese of Manicaland Bishop Eric Ruwona has revealed that Anglican schools in the province will adopt Grade 7, Form 4 and 6 student survivors of Clyclone Idai in Chimanimani and Chipinge. Bishop Ruwona said the student adoption plan is not an idea that needs further thinking about.
"We are in this together with everyone whose heart was broken by the trail of devastation following the tropical Cyclone Idai's destruction of schools, homes and human lives," he said.
"Yes, the Anglican Diocese and the church joined in the donation of food and clothes to the victims like everyone else, but as part of our church outreach and service to the community initiative we are prepared to go a step further."
"We will open doors of as many of our schools as possible to the Form 4 and 6 student survivors in Chimanimani and Chipinge. And Grade 7 pupils too! Why not? They too are sitting final examinations this year. We will enable them to proceed with their learning in our schools that offer the relevant learning areas. We will not ask the students to pay anything as it is part of our relief aid, and indeed obligation as a church, to the students. We will not let anything disrupt their learning except for the loss of their homes and in many cases their siblings, parent or parents and guardians all which we cannot reverse now.
"But we have opened our schools to accommodate these student victims. We will do everything we can to make their learning as normal as possible; from supply of relevant text books, uniforms and food. We will do everything we can to seek donors to help us help these students continue with their learning and sit their final examinations at the end of the year. We will help those who pass well to proceed to higher institutions of learning as far as colleges and universities wherever possible," said Bishop Ruwona.
The Anglican Diocesan secretary for education Mr Tendai Mandiringa thanked Bishop Ruwona for approving the student adoption plan allowing him to implement the project.
"Now that the Bishop has given the green light to open up the doors of our schools to alleviate the pain and suffering of the student survivors of Cyclone Idai, I have the pleasure of doing my best to make that happen.
"We hereby invite all student survivors who wish to join the family of our wonderful academic performers to bring their requests to Mr Morris Mtisi of Diamond FM Radio whose idea this plan is," said Mr Mandiranga.
"He will give us the details which my office will at once synthesise and distribute the students into relevant schools. At the moment we will begin with 40 students and these must quickly communicate so that they at once join our routine holiday lessons in April and May," he said.
"By the time schools open in the second term, it is our hope that they will have made friends and acclimatised to the schools they will have been repatriated into. We are delighted to be taking part in this common cause and will do all we can to ensure that these unfortunate fortunate students see light now and work towards accomplishing their dreams, difficult as it may, as if nothing happened."