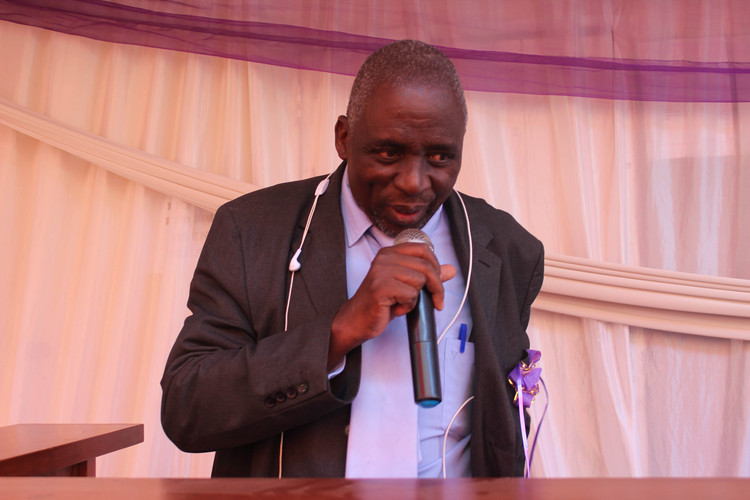 The ManicaPost
Morris Mtisi Post Correspondent
It is a misnomer to continue to place Alpha Institute in the list or bracket of centres of informal education. Indeed the independent college has grown up in leaps and bounds surpassing many colleges that call themselves formal.
There is not anything informal anymore about this centre of academic excellence and life-long skills. It started off as a centre of second-chance learning. Now it is a bastion even of first chance-learning. Well done Alpha! Congratulations Mr Nangisayi Marange!
Presenting his Principal's Report – 2018, the Seventh Day Adventist former history expert said the academic results at his school and spiritual emphasis speak unequivocal language about not only preparation for serious ZIMSEC candidates, but also candidates for Heaven.
"A' level posted an impressive 97,1 percent with 101 candidates out of 104 passing two or more subjects. Out of 104 candidates 60 students scored 8 points and above to be ranked sixth place in the district and eleventh in the province.
At 'O' level we scored an overall 39, 1 percent but subject by subject analysis we had in 7 subjects a 60 percent ranking above pass rate."
Mr Marange reported that 105 students graduated in Bible Study Courses in 2018.
"In November the U6 graduands shall embark on a community outreach programme in Mutare as a way of thanking the Lord for guiding them through their courses," he said.
The Alpha Institute principal could not hide his jubilation when he summarised the achievements of his college around Co-curricular and Civil Leadership.
"Our Debating and Public speaking team once again did us proud conquering the district and the province. They are amongst the elite teams in the country that have been invited to the eleventh Pan Africa Universities Debating Championships to be held at the University of Dar es Salam in Tanzania from 5 to 9 December 2018," he reported. He congratulated two Alpha debating connoisseurs, Mazvita Mufundirwa and Natasha Dhliwayo, who lifted the college's flag high.
On Civil Leadership Mr Marange again proudly reported that Moreblessing Masuka had made it into the Junior City Council representing Florida (not in USA) and Chikanga.
The Alpha Institute principal concluded by revealing that the college granted scholarships to deserving students. In 2017 two students did very well and benefitted. One of them is now studying Informatics at NUST and another got a government scholarship. He is now studying Accounting at the Nelson Mandela University in South Africa.
The Alpha narrative indeed resembles a story about St Faith's, St Augustine's, Riverton, Hillcrest, or some such high profile school or college in Manicaland.
Is there anything informal anymore about such glory and achievement? Certainly not! Most of these independent colleges have become too big to remain small. Alpha is one of them.
Mr Marange did not forget to thank the office of the Provincial Director of Education.
"Let me conclude by appreciating the assistance we receive from our parent Ministry here represented by the PED, DSI and EO responsible for private institutions," he said in a subtle, almost clandestine way intended to avoid use of the word 'informal' to describe  his Alpha Institute and by reference similar colleges.
Nangisayi Marange is the chairperson of registered independent colleges in Manicaland.
In his characteristic play-the-game-by the-rules straight talk, Manicaland Provincial Education Director, Edward Shumba, warned the students not to waste the golden opportunities they have to be at school learning under very comfortable circumstances and conditions.
"I had my first pair of shoes in Form 1. Sometimes I would even take them off to look the same.
"There is nothing as uncomfortable as looking different in an audience or group," he said in his usual stubborn truths punctuated by a serious sense of humour. "You all have shoes, satchels with drink bottles and come to school in private cars and buses…most of you. Don't waste this chance. Perform and excel," roared the lion which is what his surname epitomises-Shumba, the lion. 
He encouraged the parents to work together with the school, support it and take it to a higher level. He congratulated the hard working teachers, the principal and everybody else who made Alpha a gem of a private institution that it was.      
Speaking at the same occasion, the guest speaker Mr Henry Nemaire took the students into careful moral guidance and counselling verging on the brinks of professional Career Guidance.
"Focus on what you are good at. Work hard on it, remembering life offers options," he said. "I wanted to become a medical doctor in life but there was Accounting waiting for me. I followed it and made it make so much sense that it easily overtook the passion for Medicine," he said. He was obviously saying school offers inexhaustible options for career choices. He could not be closer to the truth.
The Tanganda Tea Company finance director reminded the students not to waste time pursuing artificial glory and a competitive lifestyle.
He encouraged students to emulate high achievement and refuse to settle for mediocrity. In this vein, the guest of honour promised the Dar es Salam bound debating queens some assistance in their preparations for the December trip.
"I cannot promise much but can assure you we will do something to contribute towards the needs of the debaters on this trip."
Mr Nemaire gave prize money to 2017 best 'O' level achiever with six As, Obey Mhondera and two 'A' level 15 pointers, Mitchel Muzinda and Weston Nyabeza each running away with 50 dollars in the back pocket.
Both guest of honour's speech and the Principal's report did full justice to this year's Speech and Prize Giving Day theme: Delivering Quality, Sustainable and Holistic Life Long Education.   The year's theme explicitly summarised exactly what Alpha Institute is committed to.
Many independent colleges, what Nangisayi Marange subtly refuses to call these colleges, especially his very own Alpha Institute, are doing extremely well to complement government to offer the best possible education. But there is always one thing unique and clearly different about Alpha making it a cut above the rest: upholding the axiom 'Education without God is dead'.
Here is one private institution that strives to seek God's signature and endorsement in whatever it does. And nothing can be better for both learners and teachers in a world like ours today where students study for the grave instead of life-long skills and knowledge.
Schools, private or government owned, independent or whatever you call them, that do not consciously acknowledge that gone are the old traditional values, and in comes materialism, celebration of moral decay, easy short-cut and short-lived comforts that destroy character-building, are not being honest.
Soon and very soon, even if it means a few decades, schools are going to be typical brothels, as long as everybody ignores the ugly truth that today's generation of students is weak and degenerate.
Too many schools, perhaps even the education sector as a whole, have blatantly ignored and continue to ignore, turn a deaf ear, to the moral and social malady in educational institutions. They pursue academic fame and the glory of examination results hoping student prostitution, drug abuse and other forms of waywardness will somehow disappear into thin air.
They will not. Not in a thousand years! Schools, all of them without exception. . .all of them worth their salt, must fight against Studying for the Grave. No one is aware of this more than Nangisayi Marange.
What he needs and other schools too, is a conceited and genuine interactive approach that distils collective wisdom from other stakeholders; for these children will meet at some university or college. . . or even on the streets of Zimbabwe. Here they will rekindle and regenerate the tragedy of Studying for the Grave.
This year's Alpha story cannot be complete without mentioning the best teachers of the year, Mr Herbert Manduku (Accounting), Mr Winston Ngundu (History) and Mr Cosmas Jaravaza (Economics and Business Studies). Well done the three of you! 
The Manica Post wishes Alpha Institute a bigger and better Speech and Prize Giving Day in 2019.