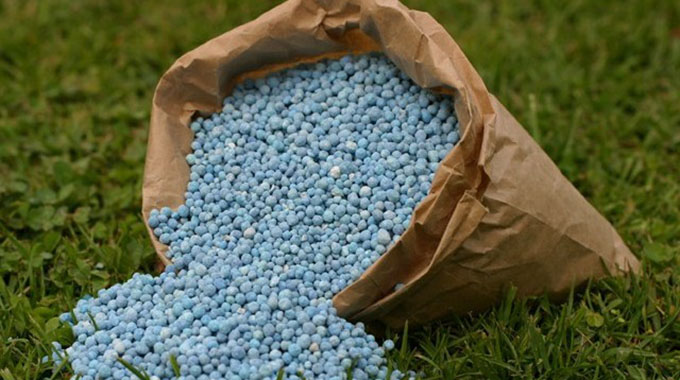 The ManicaPost
Cletus Mushanawani News Editor
AS the rainy season beckons, it is all systems go for players in the agricultural inputs manufacturing and distribution chain who have been working round the clock to complement Government's efforts to ensure food security.
This year promises to be the mother of all agriculture seasons as evidenced by the enthusiasm being shown by farmers ranging from urban backyard farmers to commercial ones.
With higher than average rainfall predicted for the coming 2020-2021 cropping season, land preparations are going on well.
The seed and fertiliser producing companies interviewed by The Manica Post Business this week said they are ready to supply all required farming inputs.
The Ministry of Lands, Agriculture, Water and Rural Resettlement's Seed Services Institute's principal seed technologist, Mr Edmore Mtetwa also said farming seed is ready for distribution.
"This year, we have adequately prepared for the forthcoming rainy season. As a country, we have more than 40 000 metric tonnes of seed maize already in stock. This is against the national requirement of 35 000 metric tonnes.
"Farmers will have a wide choice of seed maize varieties depending on their location and natural regions. Everyone is very excited about this development," said Mr Mtetwa.
Besides having adequate stocks of maize seed, the seed companies also have enough stocks of traditional grains.
The same also applies for cotton.
Zimbabwe is targeting to put 1,5 million hectares under maize, with an expected average yield of 2.4 tonnes per hectare.
The expected total yield is around 3,6 million tonnes, which will be double the country's annual grain requirement for both human and livestock consumption.
For traditional grains, targets of 750 000 tonnes of sorghum, 200 000 tonnes of pearl millet, 37 500 tonnes of finger millet and 240 000 tonnes of soya bean have been set.
Seed industry spokesperson, Mr Ivan Craig said the industry has covered a lot of ground in terms of stocking and distributing seeds across the country.
"We started stocking as early as March. Those with resources were able to access inputs from that time. We are in full support of all Government programmes, including Pfumvudza and Command Agriculture.
"All players in this industry have been visible across the country. Depots are already full with our products, while the Grain Marketing Board, which is our storage partner, has also been equal to the task.
"Agritex is our distribution partner and they have been working flat-out to ensure that farmers get the right seeds for their respective areas. As for Command Agriculture, beneficiaries are already filling their forms in preparation for the distribution of inputs," said Mr Craig.
On the steep prices of the inputs, Mr Craig said farmers can still operate profitably if they take farming as a serious business venture.
"The only challenge is the capital to buy the seeds, but if one follows all the recommended agronomical practices, they will never go wrong. One needs to have the best seed, best fertiliser as well as the right chemicals. If a balance is maintained on all the requirements, farmers will get the desired yields.
"With Government constantly reviewing the producer prices, one will never go wrong. At the end of the day, you will find out that agriculture is a very affordable venture. It only requires proper planning. This industry will always be there and we should never do anything that disturbs its viability," said Mr Craig.
The country's sole phosphate mining company, Dorowa Minerals' general manager, Mr Charles Mangazi also said they are ready to meet the demands of the industry.
"We are more than ready to meet the expected increased demand of our products. We produce the primary resource needed in the fertiliser manufacturing chain and we have enough stocks in place," said Mr Mangazi.
Zimbabwe Fertiliser Manufacturer's Association chairman and spokesperson, Mr Tapuwa Mashingaidze said they have enough product for the market, although they are being affected by the challenge of raising the foreign currency required to purchase the raw materials.      
"We adequately did our homework to ensure availability of the commodity on the market. We have enough stocks and the foreign currency auctioning system has helped our members in accessing forex. We will continue to be active players on the auctioning system.
"Government, through its various agriculture supporting programmes, has also contracted several firms to supply different types of fertilisers. This is a very welcome development for the industry," said Mr Mashingaidze.