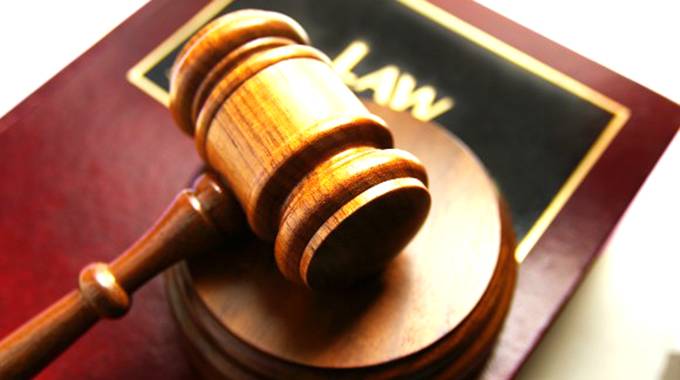 The ManicaPost
Tanyaradzwa Mujati and Takudzwa Manzero
TO evade paying maintenance for a child he sired outside wedlock, a married Mutare businessman has declared himself broke, claiming that he is now a brick moulder.
The businessman, Godfrey Marwa, who according to his extra-marital lover, Plaxedes Gunda, owns four UD trucks and two grocery shops in Dora communal lands in the peri-urban area of Mutare, claimed on Monday that his finances took a nosedive last year.
The couple appeared before Mutare magistrate, Mr Xavier Chipato who ordered Marwa to fork out US$50 towards the upkeep of his child, despite the latter's efforts to evade paying the maintenance.
Marwa, who is married and has seven other children, claimed that his family is now dependant on the US$200 that he gets monthly from moulding bricks in Dora.
He also said he sold his two trucks and has remained with a single one as the other one broke down.
Gunda was applying for $82 000 for the upkeep of her year-old daughter. She claimed that Marwa gets US$700 every month from his trucks and shops.
"I need to use $8 000 for medication, $12 000 for rentals, $4 000 for bills and $40 000 for food. He has been negligent towards the upkeep of his daughter since last year while he lives a lavish lifestyle with his wife and children. The cost of living has gone up and I cannot afford catering for all the child's expenses as I am not employed," she said.
"This man stopped me from going to work because of his jealous. He thinks I will have affairs at work. He said he could take care of all our financial needs. I am no longer working because of that and therefore he needs to step in," said Gunda.
She said the promised bed of roses is now a bed of thorns as Marwa reneged on his undertaking.
Marwa, however, said he is now broke following the national lockdowns.
He also denied ever barring Gunda from going to work.
"I am only earning US$200 a month and I cannot afford the exorbitant amount that she is asking for. At one time I used to get that much money, but business was booming back then as my shops were open and all my trucks were operating. I can offer her US$40 as that is what I can afford," he said, adding that he is actually struggling to provide for his wife and seven children.
He said five of his children are in school and he has to pay their school fees.
Mr Chipato ordered Marwa to fork out US$50 every month for the upkeep of his daughter until she reaches the age of 18 or becomes self sufficient.
He also ordered Gunda to secure employment so that she equally contributes towards the upkeep of the child as maintenance is a shared responsibility between both parents.