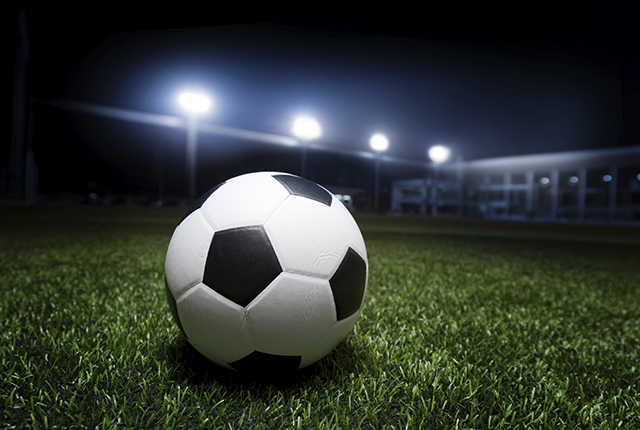 The ManicaPost
THE Africa Cup of Nations is a lot like going on holiday in December. The lead-up to it is chaotic, with last-minute preparations and winding traffic. But when you get there, it's a party with all the colourful characters there.
Group B is a lot like that. Zimbabwe's lead-up to the tournament was chaotic. Their players went on strike, boycotting their official send-off that was attended by several members of parliament.
The players demanded close to R69 000 bonuses for each match. A last-minute agreement was made, with the administrators and the players led by captain Willard Katsande, signing a hand-written contract. With that sorted, the Warriors now have to try to reach the knock-out stage for the first time in their history after a more than decade-long absence.
Zimbabwe boasts a strong attack led by Khama Billiat, Knowledge Musona and Tendai Ndoro.
If the Warriors are to make an impact in Gabon, that trio will need to bring their A-game with Katsande adding the muscle in a tough group that features Algeria, Tunisia and Senegal.
Algeria's clash with Tunisia will be a bruising encounter because of the rivalry between these two nations. It's among the matches that will turn the group stages into a party, with the entertainment it will offer.
The Desert Warriors coach, Georges Leekens, won't be lacking in motivation coming up against his former employers. The Belgian left Tunisia over unpaid bonuses for Afcon 2015.
He has a squad good enough to punish the Eagles of Carthage and challenge for honours. Riyad Mahrez, Islam Slimani and Yassin Brahimi lead the attack of an Algerian side that will feel that it's time that they are African champions again.
But it's the Lions of Teranga who roar quality. They are managed by Aliou Cisse who was there in Senegal's finest hour, when they stunned then world champions France at the 2002 World Cup before going all the way to the quarter-finals. That was a couple of months after Senegal lost in the final of Afcon 2002.
Cisse's men can do better than that, if they don't self-implode. With all their quality, Senegal are their own worst enemy. When they show up, they do so in style and when they don't, they also do so in equal measure like was the case when they bombed out of the group stage at Afcon 2015. Algeria were in their group then, giving Senegal a chance to avenge that embarrassment.
Algeria and Senegal are favourites to top the group because of the quality and the experience of their teams. But Zimbabwe and Tunisia can cause a surprise.
The Zimbabweans have to prove to their countrymen that they are worth the money that they demanded, while Tunisia are led by an old hand. This should make this a tight group, that will be separated by the smallest of margins.
City: Franceville
This city is connected with the capital, Libreville, by a railway line that stretches for almost 700km. It's name translates to city of the freed. It's the third biggest city after the capital Libreville and Port-Gentil.
Stadium: Stade de Franceville – 22 000 capacity
Draped in the colours of Gabon's flag, Stade de Franceville is a relatively new venue that was built for the 2012 Africa Cup of Nations that the country co-hosted with Equatorial Guinea. It only hosted group-stage matches in 2012. This time, it will not only host Group B matches but also a quarter-final and semi-final.
Star Players
Algeria: Riyad Mahrez
Mahrez wears two crowns as King of England with an unfancied Leicester City side and as King of Africa after he was named Footballer of the Year. He beat Senegal's Sadio Mane and Pierre-Emerick Aubameyang of Gabon for the prize. But there is space for another crown, the one that would delight Algeria, winning Afcon 2017. The 25-year-old will lead a talented generation that can compete against the continent's best.
Senegal: Sadio Mane
While Liverpool fans are counting the days Mane will be absent from their line-up, the Lions of Teranga are rejoicing at having the man who can lead them to Afcon glory. The holder of the fastest hat-trick in the Premier League, just under three minutes, is the spark that will ignite a star-studded Senegalese side that was easily blown out in the last Afcon in Equatorial Guinea.
Tunisia: Aymen Abdennour
The runner-up for the African-Based Player of the Year at the Caf awards has everything; pace, skills and an eye for goal. Despite him regularly stealing the limelight at Mamelodi Sundowns in their Caf Champions League success, he does a good job as a supporting act. He will perform that job in Gabon to make the team and his friend Knowledge Musona shine.
Coaches
Algeria: Georges Leekens
The Belgian coach has been at the helm of Algeria for a paltry three months. He replaced Serbian Milovan Rajevac, who was fired after the draw with Cameroon in Algeria's opening 2018 World Cup qualifier. That should keep Leekens on his toes in his second stint with the Desert Warriors, knowing that nothing short of excellent is required.
Senegal: Aliou Cisse
The former captain of the Lions of Teranga has vowed to cut off his dreads should he guide Senegal to winning the Africa Cup of Nations for the first time in their history. Apart from getting a new haircut, the 40-year-old is driven to rewrite his generation's failures in 2002 when they lost in the final to Cameroon.
Tunisia: Henryk Kasperczak
The 70-year-old is one of the most experienced coaches at the tournament, not only because he has been a coach for close to four decades but because he will be involved in his sixth Africa Cup of Nations. Only the legendary Claude Le Roy, who will be making his ninth appearance with Togo, has been to more Afcons. Kasperczak took Tunisia to the final of the 1996 edition where they lost to Bafana Bafana.
Zimbabwe: Callisto Pasuwa
Pasuwa is one of the most respected and decorated coaches in Zimbabwe, thanks to his exploits with Dynamos. He guided the club to four consecutive league titles from 2011 to 2014. After the Warriors chaotic departure for the Africa Cup of Nations, Pasuwa has to remove that boardroom drama in the players' minds and instil the fighting spirit that propelled them to qualifying for this tournament for the first time since the 2006 edition.
What's their story?
Algeria
The Desert Foxes could once again be a force in the continent. They have the pedigree, a strong squad and the motivation to end a 27-year long drought. This current group is dubbed the "second golden generation" after the first golden generation of 1980-1990 stunned the world by beating then European champions West Germany at the 1982 World Cup before becoming African champions in 1990.
This generation has already made the world stand up and take notice after pushing eventual world champions Germany all the way at the 2014 World Cup. Algeria lost in extra-time in a last-16 match they could have won. If they are to follow in the footsteps of their predecessors, they now have to win the Africa Cup of Nations.
Senegal
The biggest threat to this Senegal side is themselves. They learnt that the hard way at the last Afcon where they bombed out of the group stage, despite boasting one of the best squads at the tournament. That's because they were a collection of stars and not a cohesive unit. Former captain Aliou Cisse has fostered unity, making a group of talented individuals to play together as one. Cisse would know all about this because even though El-Hadji Diouf stole the headlines in 2002, they reached the final because of unity. Cisse captained that side that lost in the final. He would consider it mission accomplished if he can take this generation to glory as coach.
Tunisia
Tunisia have fallen behind their rivals Egypt and Algeria in recent years. The Egyptians can be excused because of their success and the uprising that not only disposed of Hosni Mubarak, but also destabilised their football because clubs had to play behind closed doors and their league was closed at one stage. Ironically that Arab Spring – a wave of protests that hit Arab nations, overthrowing four presidents and forcing others to make reforms – started in Tunisia. They will be looking to start another uprising, on the field this time.
Zimbabwe
The Warriors will be making a return to the Africa Cup of Nations for the first time since 2006. They were eliminated in the group stages of that tournament. In fact, they have never gone past that stage in their two appearances at the continental showpiece. But there is hope that could change this time around with another golden generation that can make a starting XI solely on the strikers they have produced. South Africa has been the biggest beneficiary of that, with a number of those strikers plying their trade in the PSL or having used it as a springboard to Europe.
Afcon History — Best Performance
Algeria: 1990 — Champions
Senegal: 2002 — Runners-up
Tunisia: 2004 — Champions
Zimbabwe: 2002 and 2004 — Group Stage
Group Prediction: 1st Senegal, 2nd Algeria, 3rd Zimbabwe and 4th Tunisia — The Star