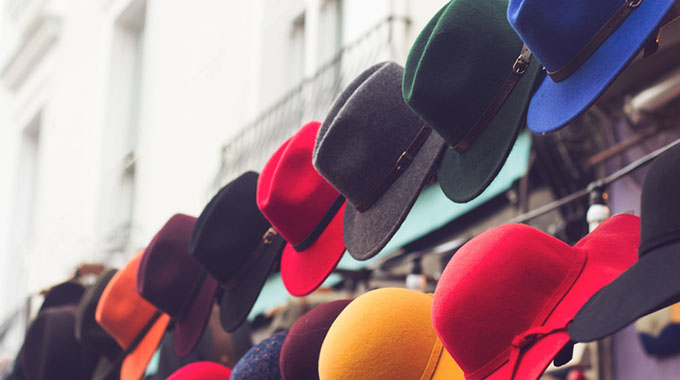 The ManicaPost
When you are trying to get the most out of your wardrobe, it's all about putting the finishing touches together in the right manner. In this regard, make sure that you look into buying the best hats that you can find.
Adding a few great hats to your wardrobe will add lots of personality and flair to every clothing item you wear. To do this, you need to learn which hat options are the best and most popular at the moment.
When you are looking into the newest and hottest hat trends, consider the tips below.
The bucket hat
Whether you're trying to keep it 80s fresh, beach or summer-ready, or want a reliable hat with a wide brim – you can't go wrong with the bucket.
Having a bucket hat with a logo makes a simple, bold statement, with a hat that is both stylish and functional. Bucket hats often have some of the highest quality embroideries that you'll see, which adds to their longevity and usefulness.
Minimalist art fun hats
With today's hat trends, you can never go wrong with fun.
Pay homage to your hobby by grabbing a hat that decked out with minimalist artwork that packs a punch and makes a statement. For instance, buying a nice-fitting hat that features the artwork of a joystick or controller is a nice fun tip of the cap to the fact that you're a gamer.
There are other fun hats that feature minimalist artwork of a hot cup of coffee, dog, musical note, or golf tee. Making this simple artistic statement with your hat is an ice breaker that introduces a fun fact about you without you having to say a word.
Stylish and versatile fedoras
You can add Mad Men levels of style and grace to your wardrobe when you pick up a few fedoras. These hats are useful because they mix and match with plenty of outfits, whether dressy or casual.
There are fedoras that you can wear to your Sunday morning church service, and then wear again with shorts and a casual short to a summertime cookout or cocktail hour.
These hats tend to be made with some of the best craftsmanship that you will find also, making it an excellent accompaniment to your wardrobe for years to come.
Beanies
When you are shopping around for new hats, make sure that you add beanies to your list. These hats fit more snug on your head and can complement both formal and casual outfits.
These hats are particularly useful in the fall and winter time because they're made with wool and thick cotton, which can keep your head and ears warm. Take the time to choose hats that look great and that fits your personality.
Dad hats
You can't go wrong these days with a dad hat of any kind.
These hats are casual cool, and allow you to bend the bill to your liking to make it your own. One of the best things about the dad hat is they come in a number of colour styles and options, such as pink cap and red embroidery.
In terms of creativity options, there are hats that express actual "dad" qualities, such as tributes to working the BBQ grill or going hunting and fishing.
These hats are favourites for people who don't mind spending some hours outdoors. You can purchase one that is made tough enough to last, and with a bill that keeps the sun out of your eyes.
Panama cool
When you think about the Panama hat, you think of upscale leisure and sophisticated masculinity. Whether you're going to brunch in springtime or want to pack a few favourite hat options for your next vacation, the Panama hat will be useful to you in a number of different colours.
You will definitely want to have a few tans, cream and black options to your wardrobe, and should take good care of them so that they are clean whenever you decide to pull them out of the closet.