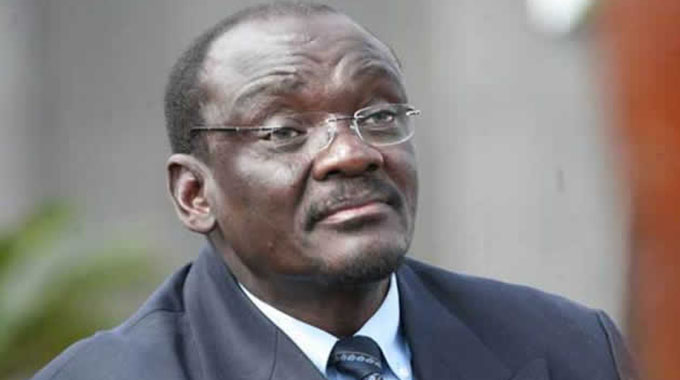 The ManicaPost
Rumbidzayi Zinyuke Senior Reporter
ACTING President Kembo Mohadi has implored traditional leaders in Manicaland to come up with sustainable peace-building and conflict resolution initiatives to ensure Zimbabweans remain united and rooted in their cultural values.
He was speaking at a peace-building workshop held in Mutare with more than 30 chiefs from Manicaland.
This is the seventh peace building meeting that he has held with traditional leaders across the country on ways to maintain peace in the country.
Acting President Mohadi said national peace building architecture has to be built on the country's cultural heritage.
"What l came to find out and discuss with you are cultural ways of creating and preserving peace in families, communities and the nation," he said.
"For me, building our peace on the foundation of our culture is critical to ensure that peace in the country is sustainable. We are who we are as individuals, families and communities as a result of our cultural norms and values which give meaning to our lives."
He said traditional leaders' role in promoting cultural and sound family values forms the foundation of peace building.
He said the presence of peace does not mean there is no conflict.
"Nation builders are those people in society who take the initiative to develop the national community. As traditional leaders, you are major pillars of our nationhood as an African state. Nation building is a multi-dimensional concept and it involves the active participation of citizens in various walks of life and you are the cornerstone of our nation building as traditional leaders," he said.
He said the country can only achieve President Mnangagwa's vision for a middle income economy by 2030 if chiefs play their part in nation building.
Minister of State for Manicaland Provincial Affairs Dr Ellen Gwaradzimba said efforts towards peace building were commendable as they are critical to national development.
"Peace and meaningful development can only thrive in the absence of conflict. When there is disagreement, even at family level and in society at large, tension, discord, dispute, controversy and fracas follow. This, in most cases, results in domestic violence, culpable homicide and social disorder. In this view, our traditional leadership institutions are best placed to handle such conflicts and bring about social cohesion, peace and harmony," she said.