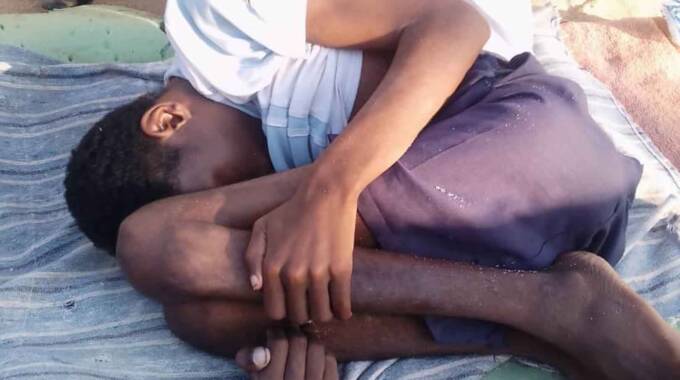 The ManicaPost
Tendai Gukutikwa
Post Reporter
THE Apostolic Christian Council of Zimbabwe (ACCZ), the umbrella body for apostolic churches in the country, is probing the matter in which a local church bishop is accused of locking his son inside a room for two years for rituals.
ACCZ has vowed to take action against the Zion Sabbath Christian Church bishop if he is found guilty of locking away his paraplegic son for two years.
Members of the Zion Sabbath Christian Church are also demanding Namatai Nemaramba's resignation from the bishop's post.
In an interview, secretary to the chairperson for ACCZ, Mr Pedius Sikisa said they are yet to finalise the matter in which Nemaramba is being accused of abusing and neglecting his son.
It is alleged that Nemaramba's son, Joseph Nemaramba (21), was found in a deplorable state, malnourished, dirty and wounded all over the body in a room that he was kept captive by his father.
Joseph could neither talk nor walk.
His limbs were crooked and he looked as if he had been starved for years when he was rescued by the community which was led by Acting Chief Saurombe.
Mr Sikisa said the council will meet with all interested parties on September 30 to interrogate the issue.
"Our official position on the matter will be made public after September 30. We are yet to meet all the interested parties, that is church members, traditional leadership, Nemaramba, the family and the community," he said.
He, however, said the council had met Nemaramba and two chiefs on different occasions and heard their sides of the story.
ln an interview on Tuesday, acting Chief Saurombe revealed that Nemaramba is now on the run.
He said the man of cloth is suspected to have fled to Birchenough Bridge.
"We suspect that Nemaramba fled to Birchenough Bridge. When we went to his homestead on Sunday for a cleansing ceremony, he was nowhere to be found. We are making frantic efforts to locate him so that the cleansing ceremony is done so that his son can be healed," he said.
Acting Chief Saurombe said he suspects that Nemaramba is working with a close family member to evade prosecution.
"We have information that there is a mole within his family who is tipping him off and helping him to escape from justice. We will leave no stone unturned to bring him to book," he said.
Nemaramba was supposed to appear before Acting Chief Saurombe's court on Sunday, but the Messenger of Court foound his home deserted.
During an earlier court appearance, Nemaramba allegedly confessed that he caused his son's illness.
His rituals to enhance his spiritual powers and woo more church members involved locking away his son and denying him access to the outside world.
Nemaramba is said to have surrendered the items he used in his rituals.